Articles — Oct 31, 2018
Trick-or-Treat Your Way Through Open Enrollment
by Zoya Siddiqui, Senior Content Strategist at bswift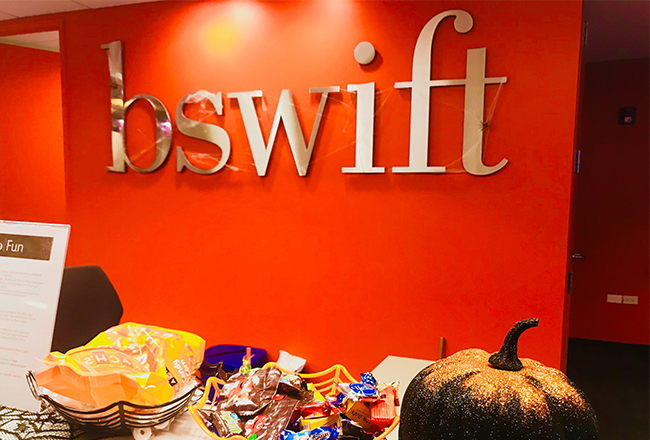 It's here – we're in the thick of open enrollment! At bswift, we've been getting through this enrollment season with candy carts, spirit days and plenty of Halloween shenanigans. Open enrollment can be overwhelming, so we hope you're taking time out for some Halloween fun with your co-workers, family and friends!
This Halloween, we've got 3 tricks up our sleeve to help employees choose the best benefits for their unique needs. Treat your employees to an easy and stress-free enrollment experience by sharing with them!
Trick #1: Think ahead!
Does your family have any major foreseeable events coming up in the next year? Maybe a new baby, a child headed off to college or a spouse changing careers? These events can influence the benefits and plans you choose, so be sure to look beyond the present when enrolling.
Trick #2: Confirm Your Provider Accepts Your Plan
Before selecting any plan, it's important to confirm that your preferred providers and facilities actually accept the plan. Call up their offices directly to check prior to enrolling in it. Remember that insurers usually offer many different types of plans, so instead of just asking the office if they accept your insurer, be sure to state the full plan name.
Trick #3: Always Review Your Elections
Even if your 2018 elections worked well for your needs, log in to your account anyway to review them before your enrollment period closes. Your employer may have made changes, like added or removed some plan options, added wellness incentives or updated spousal or partner coverage, for example. It only takes a few moments to review, so log in and take a quick peek today!
Happy Halloween!