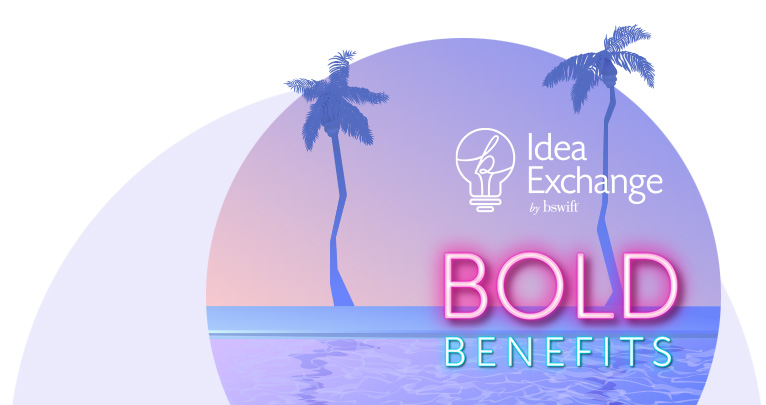 Idea Exchange 2024
Save the date for Idea Exchange 2024 from April 9-11! bswift's Idea Exchange is our annual conference for bswift clients and channel partners. The conference features keynotes, breakout sessions and discussions tailored to the unique needs of our clients and partners. This year, we're excited to share that our conference will be held in Rancho Mirage, CA!
Registration is now open for Idea Exchange 2024!
Please see the email invitation you received to register and book your hotel. If you have questions, contact our team at bswift@americanmeetings.com
---
We are excited to host you in Rancho Mirage, CA!
Idea Exchange 2024 will be held at:
Omni Rancho Las Palmas Resort & Spa
41000 Bob Hope Drive,
Rancho Mirage, California 92270
---
Keynote Speaker

Alison Levine
First American Women's Everest Expedition Team Captain & Author
Alison Levine is a leadership expert, polar explorer and mountaineer who is no stranger to extreme environments. She has survived sub-zero temperatures, hurricane force winds, sudden avalanches….and a career on Wall Street. She is able to draw relevant, authentic parallels between mountaineering and business because she has experienced both first hand—on multiple mountains, in multiple organizations, and in multiple industries.
We look forward to hearing from Alison at Idea Exchange!
---
Looking back at Idea Exchange 2023