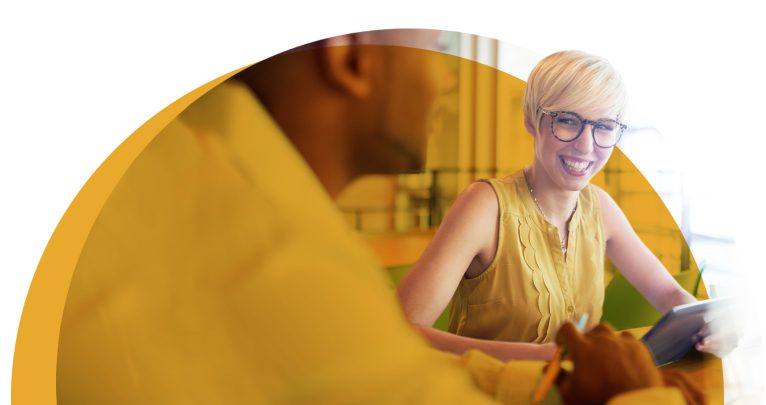 Innovative solutions backed by compassionate service.
With a people-first mindset and solution-oriented culture, we're constantly working to understand your goals and brainstorm solutions to help you meet them. Your needs are unique, so we're dedicated to being flexible and innovative to make sure they're met. Our people simplify benefits administration so that you can focus on what matters most: your people.
---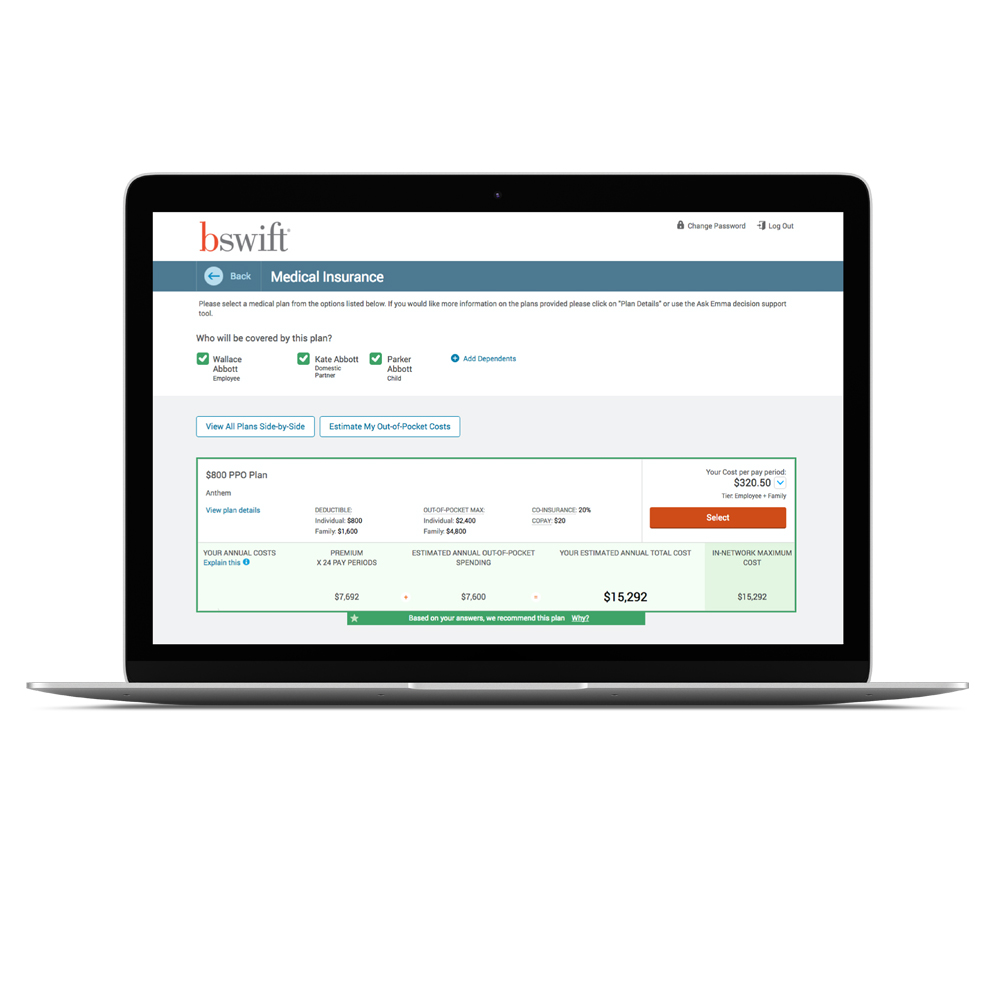 A secure experience, end-to-end
Backed by Fortune 5 company, CVS Health, our constant reinvestment in security and innovation guarantees your company's benefits strategy and member data are protected. Through a combination of technology, compliance and policies, we're able to monitor and safeguard your data 24 hours a day, 7 days a week.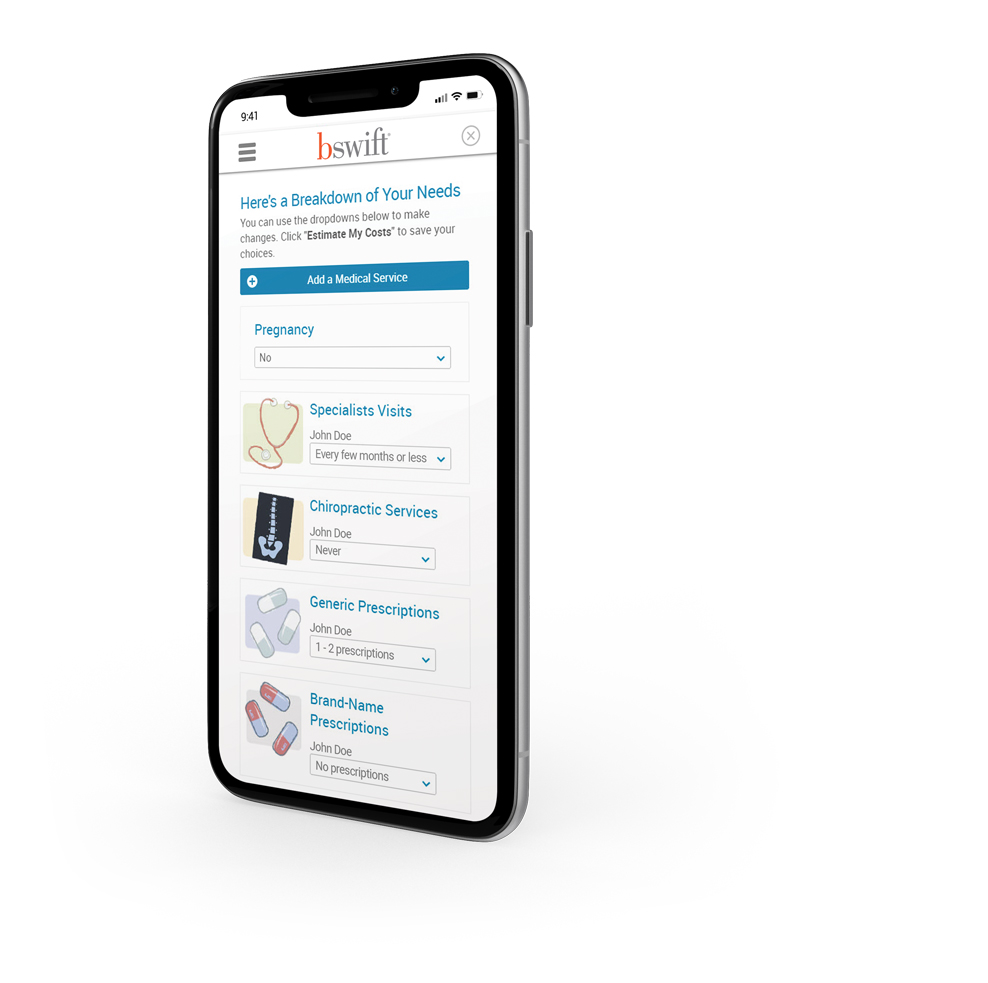 "We vetted bswift from a security perspective and the system passed with flying colors."

— Benefits Specialist, Boehringer Ingelheim
---
Empower employees with Ask Emma™
Ask Emma is an interactive decision support tool that recognizes employees as individuals. She asks a few simple questions, then suggests plan options based on employees' unique responses, integrated claims data and national data. Along the way, Emma translates jargon, provides cost comparisons, models health scenarios and more.
Ask Emma – and find out how easy enrollment can really be.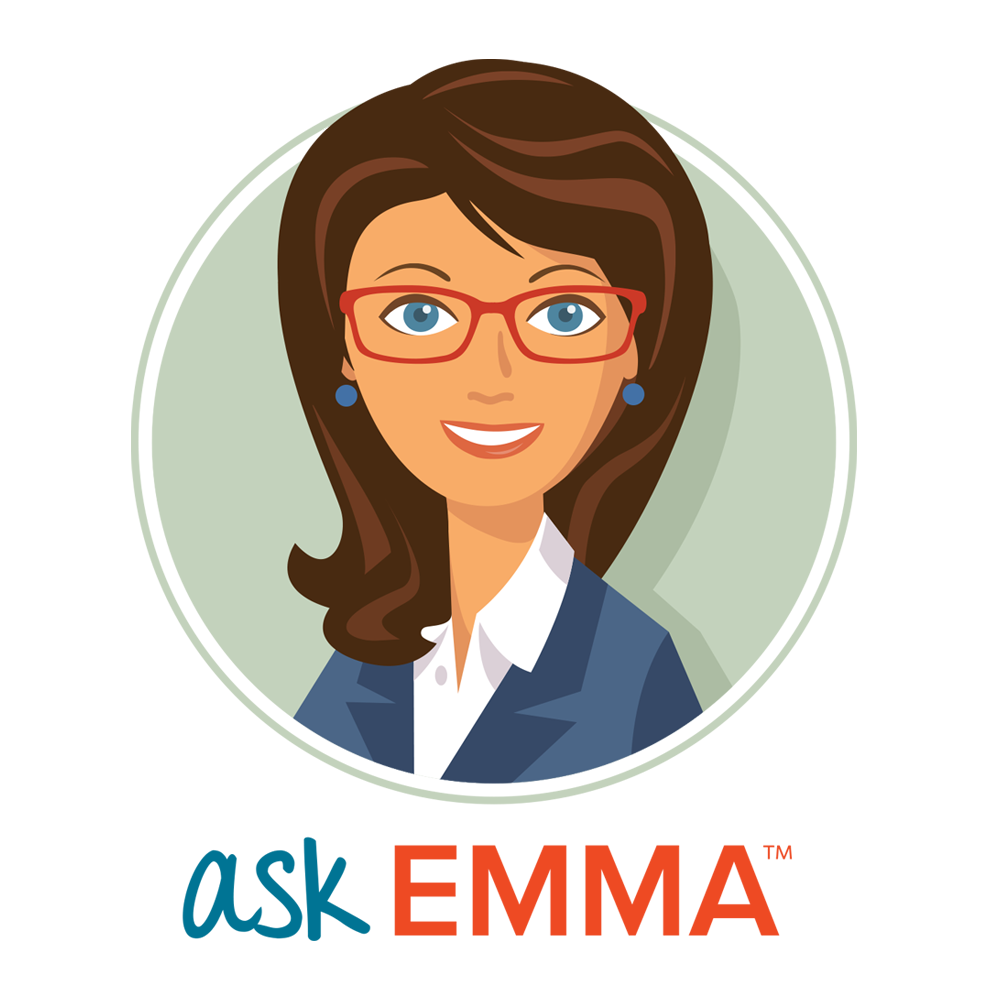 ---
An intuitive experience
Enrolling in benefits can seem a little daunting, so we're here to make the experience as easy and straightforward as possible. bswift eliminates the
unnecessary, presents users with obvious paths to their goals and avoids overwhelming them with confusing health care and insurance words. This way, employees stay completely in control of their enrollment journey, from start to finish.
"Resoundingly, it's the intuitive nature of the solution and how easily the employees are able to grab onto and utilize it."

— Vice President of Sales, DirectPath

---
A full-service solution
Technology
Benefits Portal
Enrollment (Active and Retiree)
Employee Homepage
Mobile-First Site
Mobile App
Language Translation
Application Program Interface (API)
Electronic Data Interchange (EDI) Services
Single sign-on (SSO)
Connections to insurance carriers and benefits vendors through strategic partnerships
Parent/Child Sites

bswift Attest, COVID-19 Vaccine and Testing Confirmation Solution
Decision Support
Ask Emma™ Virtual Assistant
Data & Reporting
Alerts & Reporting Suite
Dashboard
Web Analytics
Benchmarking
Learn more about our technology
---
Benefits Administration
Dependent Verification
COBRA
HSA Administration (via PayFlex)
FSA and Commuter Benefit (via PayFlex)
Retirement Administration
Death Processing and Survivor Support
QMCSO Administration
EOI Approval
Defined Contribution
Total Compensation Statements
Billing
Billing Suite
Premium Billing
Direct Billing (Retiree and LOA)
Carrier Payments
Reconciliation
Closed Loop Payroll
Billing Services Portal and Support
Compliance Support
ACA Reporting and Form Processing
5500 Filing Preparation and Form Processing
Non-discrimination Testing
Learn more about administration solutions
---
Service Center
Expertise in benefits, insurance, HIPAA, compliance and customer service
White Glove Services (survivor support, retiree counseling, executive support)
Telephone and Chat Services
Multiple Locations
Multilingual Support
Tailored for your organization
Healthcare Navigation Services
bswift Navigation Advocate
Employee Engagement
Configurable Communication Portal
(Employee Homepage)
Open Enrollment & New Hire Videos
Benefits eGuides & Microsites
Custom Enrollment Communications
SMS Notifications
Fulfillment
Learn more about service solutions
---
Ready to get started?
Learn how bswift can be a valuable contributor to your benefits strategy.
Let's Talk