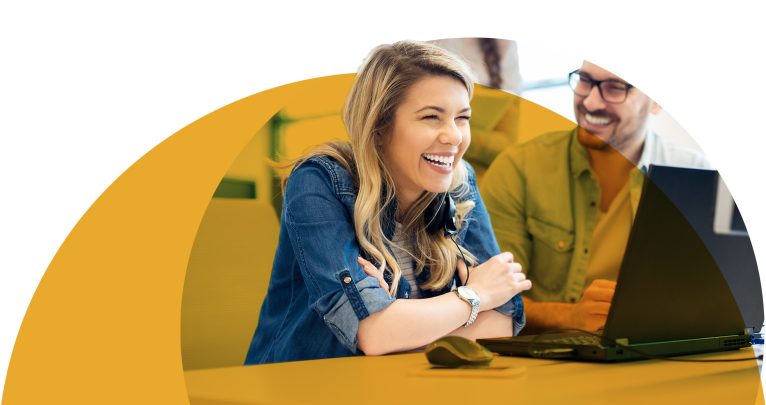 Be ready to be successful.
Trusting your investment to the right employee benefits partner is important to the success of your business and the well-being of your clients.
A channel partner is a contracted partner that has gone through extensive system and sales training. They provide local service and support to groups of all sizes, including those with fewer than 1,000 employees.
---
Become a
channel partner
Interested in working with bswift?
Existing
channel partner
We have the resources and insights to help you succeed.
---
Become a channel partner
You take the wheel while we tackle the hard stuff
bswift's highly configurable and scalable technology puts you in the driver's seat. You tailor the system to your clients' needs and we'll support you along the way. You'll also have access to our reliable integration partners who offer a wide range of insurance, payroll/HR and wellness solutions.
bswift currently has a variety of channel partners
including:
Brokers
TPA
Payroll
Association
PEO
Insurance carriers
Private and public insurance exchanges
---
Partners like you put their trust in us
"bswift shares the same passion that we have for our clients… they're motivated to grow with us."

— Vice President of National Benefits,
Brown & Brown Insurance

---
Resources to help you grow
We offer training sessions, webinars, collateral and more to help you deliver the best experience to your clients. Plus, you can leverage our many integration opportunities. We're always thinking of new ways to help you grow your business and scale with your clients.
Explore Resources
bswift's Strategic Partnership Program
Interested in a strategic partnership with bswift?
bswift's partnership program simplifies how employers integrate their benefits ecosystem, centralize programs, and optimize offerings to empower employees and boost benefits utilization. bswift has a curated list of strategic and vendor partners with deep technical connections, an integrated employee experience and streamlined contracting and billing process, reducing administrative burdens for employers and simplifying benefits program management.