Articles — Apr 26, 2018
365 Days of Benefits
by Zoya Siddiqui, Senior Content Strategist at bswift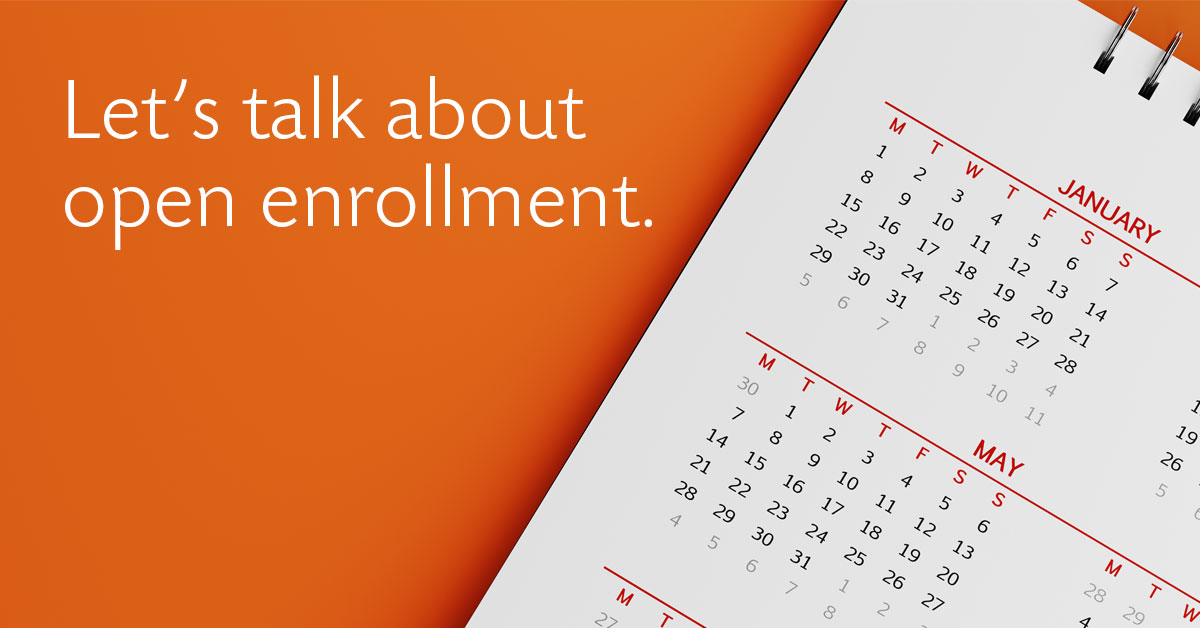 We've got 3 quick tips for employers to help their workforce engage with their benefits year-round. Check it out and share!
According to a survey conducted by Aflac in 2016, 58% of respondents learned about their benefits mostly during open enrollment, rather than another time in the year. What's more is that 80% spent less than an hour reviewing the options available to them, and 93% tend to just go with the same options year after year.
Just think about it…. When open enrollment rolls around every fall, employees are inundated with communications about all the benefits available to them. They can feel pressured to make crucial decisions about options they don't understand, and as a result, may not choose the best options for themselves. And, HR goes into overdrive as they're flooded with last minute questions.
So when we have a whole year to learn about our benefits, why cram all of it into just a month or two?
Here are 3 quick tips for helping your workforce engage with their benefits year-round.
Create a benefits education calendar.
A new focus each month.
Keep in mind that certain benefits are more relevant during certain points of the year. For example, many people make it a goal to get their finances in order at the start of the year, so this could be a great time to discuss 401(k) plans and other voluntary financial plans you may offer.
Once you've set your topics, host quick and interactive lunch-and-learn sessions each month on the topics you've selected. Send calendar invites so employees are reminded of the events beforehand. For employees who aren't able to attend, make highlights of your presentation available on your company's intranet. This is also a great location to post your calendar of topics for the year so they always know what's coming up.
Spreading this information out throughout the year can help ensure employees are well-prepared to make educated decisions once open enrollment does come around. And, HR can focus more on sharing the most crucial information, like new benefit options or plan changes, during open enrollment.
And remember: there are always many other reasons to communicate about benefits throughout the year! Most importantly, employees nearing major life events such as marriage, having a child or retirement may need a refresher on how these events affect their benefits. Providing targeted benefits communications to employees based on their life stage is essential year-round, in addition to your pre-scheduled education sessions leading up to open enrollment.
Develop and share a set of FAQs.
"What's the difference between a HRA, HSA and FSA?!"
We know benefits can be complex sometimes. That's why HR experiences an influx of questions throughout open enrollment.
Think about the most common questions your HR receives each year from employees. It may be things like, "How do I register for our wellness program?" or "How can I find out if my doctor's in-network?" Whatever they may be, compile these top questions along with brief, easy-to-understand answers. Categorize by type of benefit offered for easy skimming (i.e. health insurance, life insurance, 401k plan, employee assistance program, etc.)
Regularly communicate to your workforce that this resource is available:
Make it clearly visible on your company's intranet so they can view or print it out
Link to it in employee newsletters
Remind employees of it during any benefits education sessions
Have copies handy in your HR department for when employees stop by during the year.
Benefits administration platforms that feature built-in FAQ pages are the most ideal option, as this allows the information to be easily accessible during enrollment.
Create a benefits vocabulary "cheat sheet".
Co-payment, premium, deductible, out-of-pocket cost…
Think for a moment of ALL the different terms employees encounter during open enrollment. Some employees have been in the workforce for a few years, so this may not be as much of a challenge to them. But if you're new to the game, a lot of these terms can sound pretty foreign.
During open enrollment, trying to understand them at the last minute can potentially result in mistakes during enrollment and a lot of questions (and panic) directed toward HR. To reduce this, create a "cheat sheet" with the most common terms with simply-worded definitions. It may take a little effort to compile this, but think of the time and energy it'll save everyone during enrollment!
Make this available year-round on your company's intranet. And, when you hold your monthly lunch-and-learn sessions, review any relevant terms from the list during the session and email out after for quick reference.
Benefits administration platforms including a glossary within the platform are ideal. As a best practice, platforms should feature quick and engaging videos which walk users through understanding the most crucial benefits terms and plans. Learning this information via video can help employees understand and retain the information better, enabling them to make better decisions for themselves.