Articles — March 18, 2022
The Demand for Digital: Employee Experience in a Hybrid World
by Rachel Bates, Director of End User Experience at bswift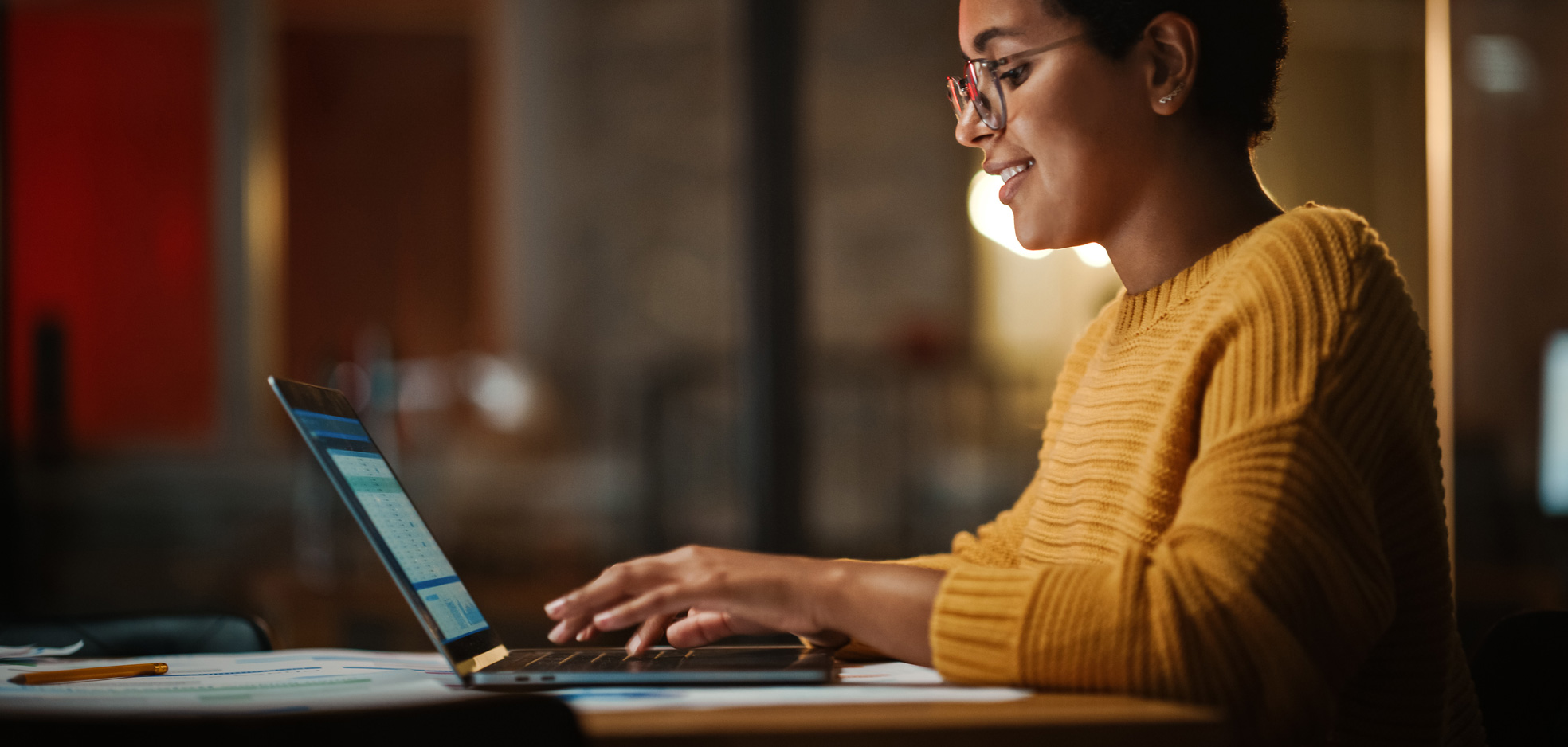 Following the second anniversary of the pandemic, the long-discussed (and often modified) return to work plans have finally become a reality for many employers. Hybrid work models are now taking over for the long-term, with 74% of U.S. companies currently using or planning to implement a hybrid work model permanently.
However, the return to partly in-person work doesn't mean digital transformation is taking a back seat. In fact, digitizing the employee experience is even more urgent, as those employers implementing hybrid work arrangements are also now tasked with bridging the gap between their remote and in-person employee experiences.
With the demand for digital employee experiences greater than ever, here is a quick guide to help keep your efforts employee-focused and ensure you are getting the most out of your technology investments.
Digital transformation starts with your people
To guide your digital transformation, you need to start with understanding your employee needs. Gather feedback from your workforce on what their current pain points are and use these insights to inform your efforts.
If you're trying to improve your digital employee benefits experience for example, consider what areas your employees are struggling with and implement tools that target these challenges. Are your employees having trouble navigating multiple websites to access their healthcare and benefits? Use a platform that delivers all their information in one place via API connections and single sign on. Does your workforce find it challenging to understand and estimate their healthcare costs to make educated benefits decisions? Rely on a solution that offers personalized tools and digital personas to calculate costs and guide employees through their decision-making process.
The more specific your goals, the better your results
Connect with key stakeholders across your business to develop a set of measurable goals for improving your employee experience. If you're looking to revamp your digital benefits experience with a new enrollment and administration platform, you may start by asking questions like: What is our current benefits enrollment rate, and how much do we want to increase it by? How many employees are currently enrolled in our HDHP, and how many more do we want to have migrate to it in the future? What is the volume of calls and emails our HR and benefits team is currently fielding, and how much do we need to reduce it by?
Measure, analyze and improve – then do it all over again
By setting specific goals from the start, you will be able to measure your progress against concrete benchmarks to ensure you're getting the most from your digital investments. Regularly collect data from your digital experiences to understand how your employees are engaging with the tools you have implemented. Compare this information against the goals you set to determine what, if any, improvements need to be made to yield stronger results.
Evaluating and improving your digital employee experience is an ongoing effort. Rely on technology providers that simplify this process for you by providing built-in, real-time reporting and analytics tools.
Technology should be backed by a team of experts
Having a digital-first mindset doesn't mean people are cut out of the equation. The technology and tools you implement as part of your digital strategy should be designed and supported by a team of experts committed to delivering for your specific needs. If you're introducing a new benefits technology platform for example, the solution should be backed by health and benefits experts that can provide the type of ongoing support you need as your employees navigate their experience.
Digitization shouldn't outpace humanization
Although businesses today are racing to go digital, it's important not to lose sight of the human aspect of the employee experience. Always keep compassion at the forefront of your digital experience strategy.
When it comes to health and wellness, these can be very personal and emotional topics for employees. As you increasingly digitize your employees' healthcare and benefits experiences, choose tools that are specifically designed to approach these topics with understanding and empathy.
Digital transformation is urgent, but secure experiences are priority
The downside of the rapid pace of digital transformation is the concerning rise of security threats. IBM reported that 2021 saw the highest average total cost of a data breach in 17 years. Although the need to digitize the employee experience is pressing, security should always come first.
Only rely on providers with strong cybersecurity measures in place and a proven track record of delivering secure experiences to their customers. When it comes to digital health and wellness experiences, your employees' PHI is on the line and they're counting on you to keep it safe.
Keep the future in focus
As you plan and execute your digital transformation strategy, maintain a forward-looking mindset. The number one lesson we all learned from the constant fluctuations in the pandemic-era environment? Flexibility is key.
Be sure to partner with providers that can help you customize your tools and technology based on the evolving needs of your organization, and major changes in the larger environment should the unexpected ever occur again.
Remember – technology should be viewed as a long-term investment, not just a short-term solution to solve the problems of today.
Follow bswift on social media! Learn more about Rachel Bates on LinkedIn.