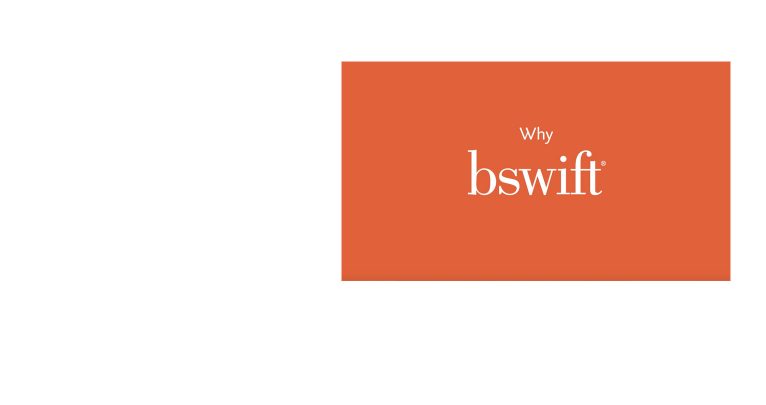 Partner Customer Story Video Transcript
So the flexibility that we have in the technology partner we've chosen is very helpful for us because we have a solution for almost anything we run into.
We're a small business.  We need to move quickly, and at a moments notice often times and bswift helps make that happen.
There's just been a whole host of things that we have been able to work with bswift on that makes our life easier our school's life easier and our members lives easier.
The people that we work with at bswift have been fantastic.  We definitely feel like bswift shares the same passion that we have for our clients.
We're in touch with the bswift team daily.  If not daily, every other day. We have a weekly call with them.  We have quarterly strategy meetings, stewardship meetings.  They come to East Lansing, we come here to Chicago.
You know the bswift teams feels like an extension of my own staff.  That's what makes it such a great relationship and a great partnership.
I don't think that there's a product in the world that has the data security that bswift has.  I don't think it can be touched.
You know what?  When you're secure you don't think about security.
It's really important that the technology partner that we use, bswift, has extremely high data integrity and we've been really happy with that aspect of our relationship with bswift.
So I have confidence that when technology is required as part of the solution and we deploy bswift it's its we're gonna be spot on in what we're delivering and we're gonna live up to what we commit to.