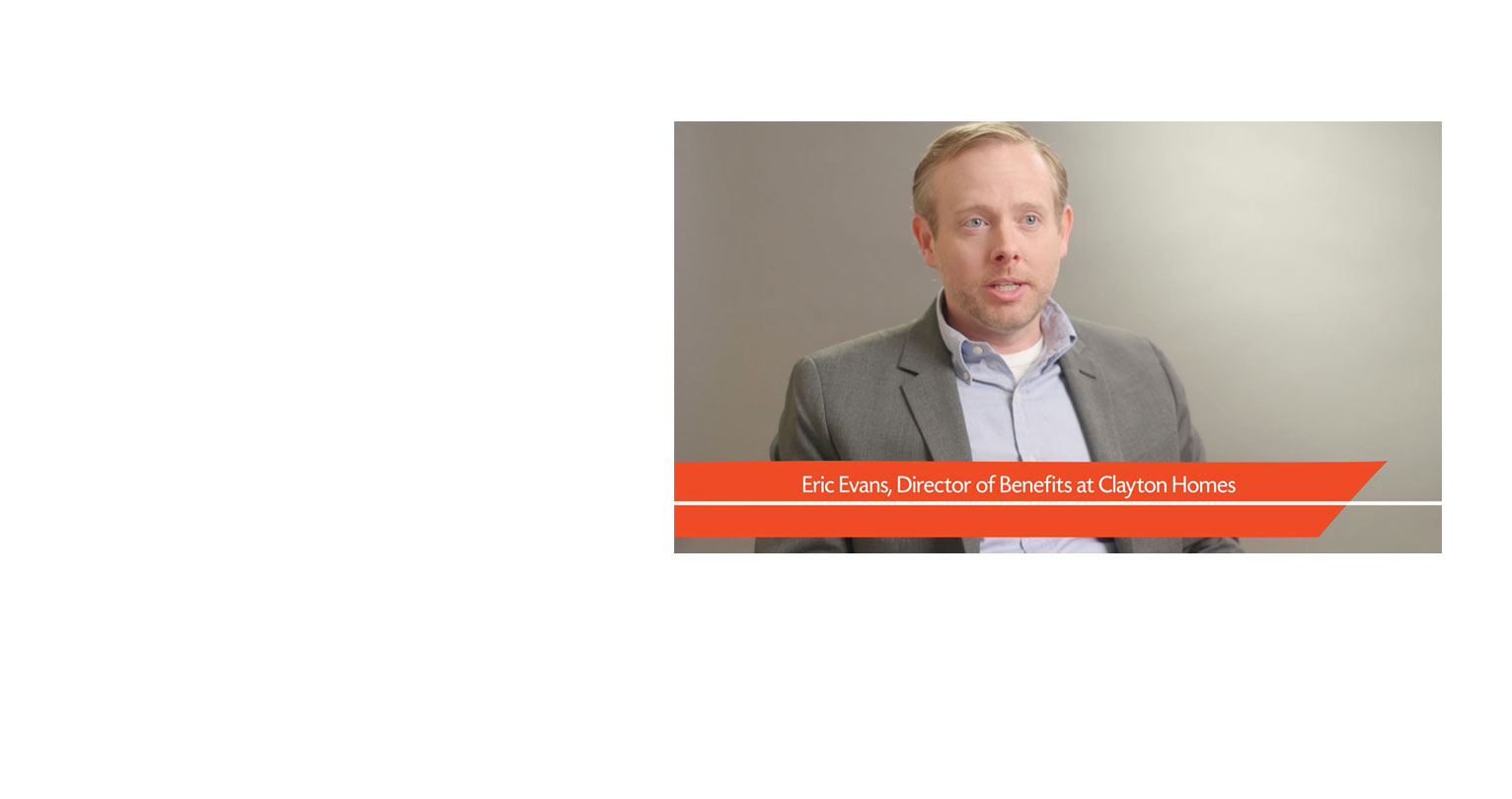 Clayton Homes Customer Story Video Transcript
Clayton Berkshire Hathaway company has been part of Berkshire Hathaway since 2003. We build and sell more homes than any housing company in America, the largest housing provider in the United states. So, before bswift to put it mildly we were a little behind the times when it comes to benefits administration. We were really still doing everything, this is just three years ago, all through paper. We wanted something that really took away a lot of our administrative responsibilities especially when it comes to data feeds, programming around our system to take away the daily and weekly work loads around programming and HRS maintenance.
We looked at several different vendors throughout the process and ultimately chose bswift. Number one they really met all of the criteria and all of the functionality we were looking for. We felt like the customer experience was at a different level with bswift. One aspect that was incredibly important to us, we have a significant portion of our population that does not work on computers. And essentially, what we wound up doing was purchasing a large number of tablets and basically doing an open enrollment road show and this was an experience that we were never capable of providing before bswift.
With bswift we're using a variety of tools. We're using the best fit decision tool. We utilize bswift for our Cobra administration. We utilize bswift for our EOI and with our insurance and disability application. We have used them for our dependent verification services. The great thing about bswift is that if things change in a way that forces us to kind of look at changing our plans, our carriers, our decisions around benefits the platform, bswift has a platform that's going to change right along with us, has the flexibility to where we can implement those changes very quickly and confidently.