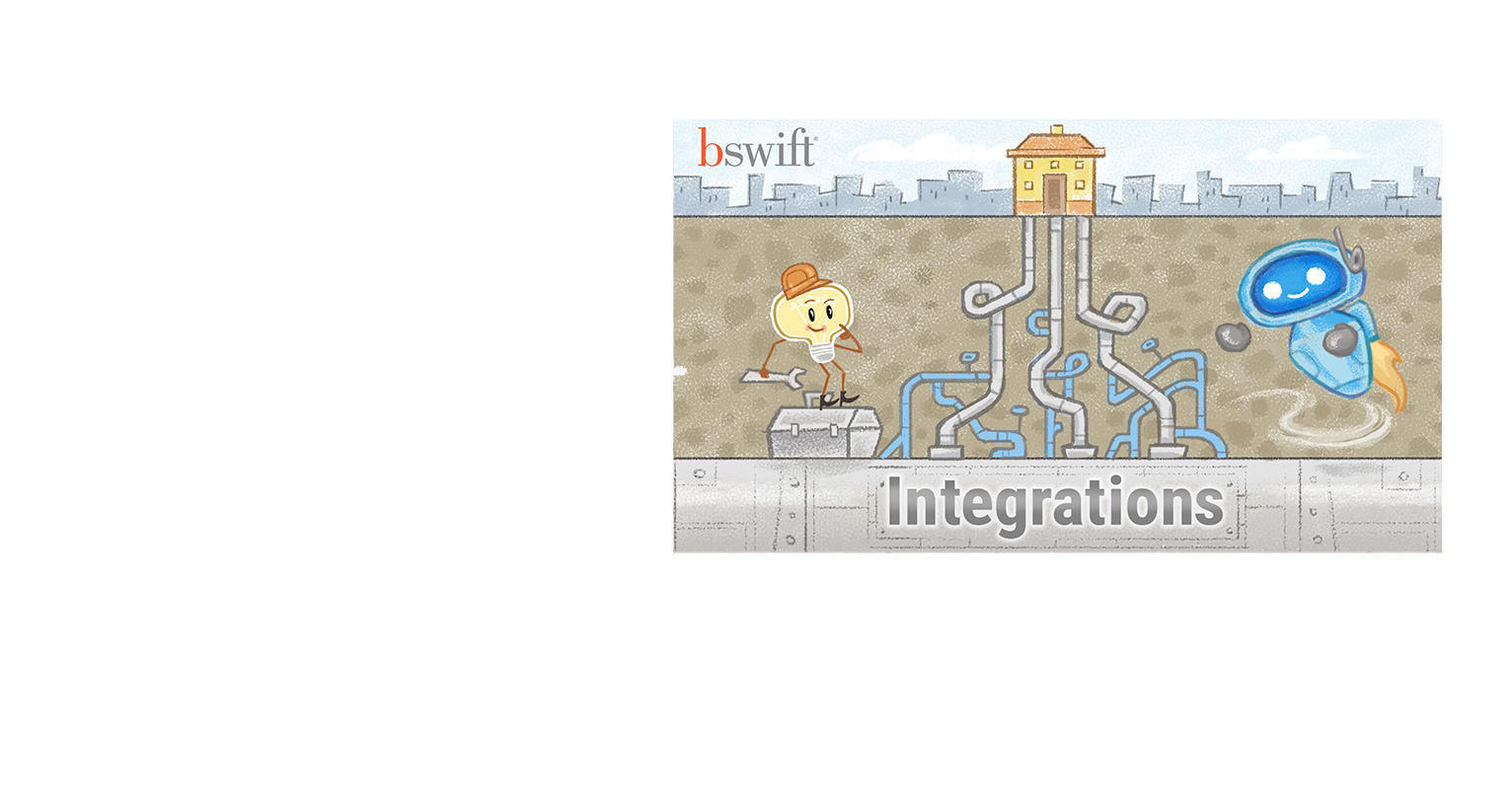 bswift's Integration Tools Video Transcript
As the world and your business changes, your employees' benefits needs can change, too, and it can be challenging to keep all of your connections in line. You okay down there? You need to quickly and efficiently manage changing requirements and information… And find a way to build data integrations between systems from the ground up, and keep all of them in sync. And you need to protect your data.
Yeah, you have a lot to handle. Especially with those outdated tools that make everything harder than it needs to be. So what if this could all be easier?
Well, with bswift, it is! So much easier, that with bswift's automated, ready-to-use integration tools, you don't even need to bring in developers to handle your integration needs. On the bswift platform, your bswift provider can use a custom suite of tools to create and implement your data integrations quickly and efficiently!
And you don't need to worry about how your data is handled. The bswift platform is protected by the same security guarding Aetna and CVS data. bswift has you covered.
Now, not only will your data be safe and secure thanks to bswift's security protocols, the EDI resources are also well stocked. bswift has an established network of relationships with 430 unique vendors and counting, including all of these… and more!
But that reservoir of established relationships is matched with flexibility. To make sure your bswift provider can build integrations with any vendor, seamlessly matching their data formats and keeping systems in sync, bswift developed an exclusive tool called Feedbuilder.
In fact, there are already 50,000 feeds available to use! So whatever your business needs, your bswift provider can match.
For your Single Sign On needs, bswift links with almost all regional and national vendors. With 4,000 unique connections, established SSOs are easy to set up and use.
But what about real-time integration? Well, your bswift provider has access to a series of pre-built APIs, customizable to meet your business requirements.
And each API is backed by highly secure authentication models, ensuring that each transaction made in the system is validated through bswift's always Best-in-Class, and often Best-in-Industry mechanisms.
bswift is always innovating, looking for new ways to support your business needs and make the existing tools even better.
So, if you're tired of tools that can't meet your needs, and you want to quickly and efficiently keep up with your changing business needs, easily build your integrations, and connect to a wide network of vendors, bswift is here to help. And why deal with all those problems when you could use bswift instead? Reach out to your sales or support team to learn more.