Articles — Nov 20, 2020
5 Signs That You Need to Consider a New Benefits Administration Platform
by  , Tracey Eisman, Senior Vice President of Channel Partners at bswift
Kate Taylor, Chief Operating Officer at Benefit Technology Resources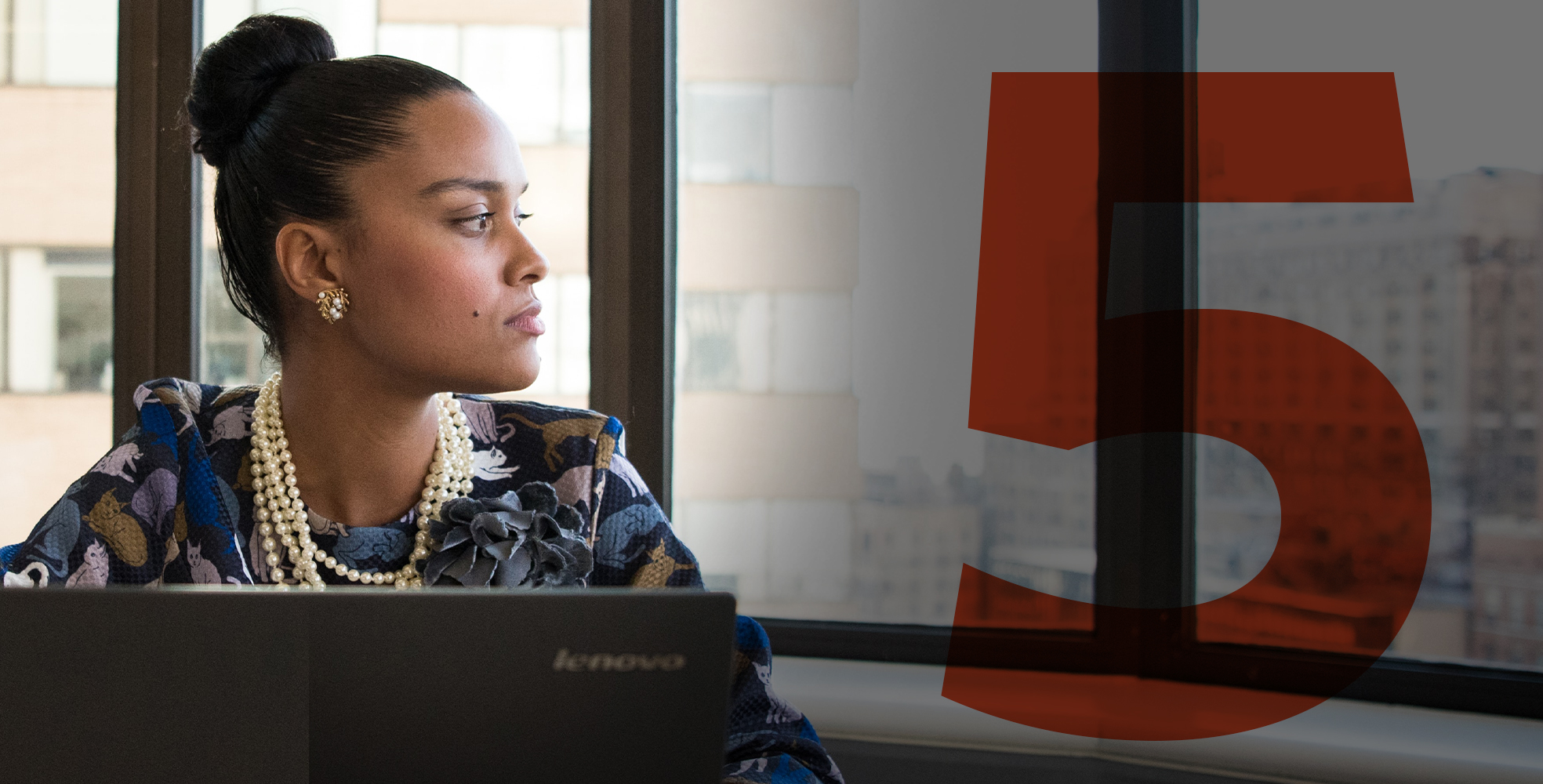 In this new environment, there's one thing both benefits professionals and employees appreciate: efficiency. Juggling competing responsibilities and navigating a virtual work environment is a lot to manage – and benefits administration and enrollment shouldn't be an additional stressor. Ensuring you have the right benefits administration solution for your organization and employees' unique needs is a critical way to support your workforce during open enrollment and year-round as they manage and access their benefits.
So, how do you know when it's time to consider a new benefits administration solution?
Here are five reasons why you should start your search.
#1 – You rely on paper enrollment and your in-house HR team.
This is the most pressing reason to seek a benefits administration technology provider. With remote work expected to become a norm into the future, manual processes such as paper enrollment or other lo-tech solutions are no longer a practical reality for both benefits professionals and employees.
Mobile-first online benefits administration technology enables benefits professionals to manage employee benefits and enrollment remotely and allows employees to access their benefits and enrollment information easily at home or on-the-go. In addition, data exchange with carriers becomes much more simplified when the entire administration experience is consolidated online. Plus, the move from paper to online enrollment can be beneficial for employers from a financial standpoint, as well. In fact, bswift found that the shift to online enrollment can result in about $13.50 per employee per month in total savings.
#2 – Your want to improve your data flow.
If you currently have a benefits administration technology solution and your overall experience is feeling disjointed, it's time to take a closer look at your current provider. With this in mind, beware of the all-in-one-solution. A best-in-class benefits administration solution is generally a stand-alone solution with highly effective data highways linking to your core HCM or payroll system. Most all-in-one systems lack the capabilities of a best-in-class benefit administration system.
Evaluate the existing data integration capabilities you have in place – are they adequate for the needs of your organization and employees? A true best-in-class provider should be able to offer both real-time and near-real time data exchange capabilities. Features like single sign-on to employees' benefits and insurance websites, carrier connectivity and robust payroll integrations (like APIs) can help you achieve a seamless administration experience and improve your employee experience. In addition, working with a provider with secure and reliable data capabilities can help ensure your data is clean and reduce your overall operational risk.
#3 – You want a more integrated experience.
Think about whether there are additional processes you manage in-house which you may be able to outsource and integrate under a single contract to simplify your experience. For example, a provider that can also provide ACA reporting and processing and COBRA administration can you help you increase your overall efficiency.
Similarly, ask yourself: are your voluntary and worksite plans still being managed manually? A truly tech-savvy and well-integrated benefits administration provider can help reduce the amount of manual work associated with these plans and free up your time to focus on other areas.
#4 – Your account team isn't able to deliver for your needs today… or tomorrow.
Another way to determine if it's time to consider a new provider is understanding if your account team is able to deliver the results you need, both for administration and enrollment. If the team lacks the experience or bandwidth needed to develop and manage solutions for you, it's likely time to search for a better option to support your needs today and as you grow tomorrow. An experienced provider should be to offer the expertise and knowledge to understand your organization's unique complexities, and partner with you on your future strategy. Consider your current provider's clientele – what is their average client size and market segments they tend to serve? If you seem to fall outside of those norms, this may be a sign to consider searching for a provider that has more experience working with clients like you.
Further, consider the efficiency and ease of your client service experience. In addition to providing everyday service, is your account team also able to handle larger changes, like major updates to your open enrollment, or updates to your benefits structure after an acquisition? You may need a provider with the service experience and capabilities that can execute flawlessly on your current needs and innovate with you into the future. We find that with the growth of the stand-alone benefits administration marketplace, many providers place new inexperienced team members on the front line – and employers pay the price for that.
#5 – You want to boost employee engagement.
A final reason you may consider a new benefits administration solution is to improve your employee engagement. Especially in the current environment, with remote work and employees managing multiple responsibilities, engaging employees with benefits and enrollment can be more of a challenge. In other words, HR and benefits professionals must do more with less.
To combat this, you can improve your employee experience by working with a full-scale benefits administration provider that recognizes employee engagement as a priority. Features like an interactive decision support tool to help employees make educated benefits choices, and a service center to assist with any benefits questions, can help put a spotlight on benefits and empower employees to get involved and stay involved year-round.
So, you've decided to start your search –
now, what's next?
Evaluating your current benefits administration solution and making the decision to search for a new benefits administration technology provider is the first step. Once you've tackled this, the next steps are to dive deeper into what you should look for in a new provider, and identify and document your requirements. This will help lead you to a smooth transition and prepare you for the launch of your new solution.
We'll share all you need to know to help you navigate these steps next month. Stay tuned!
*Based on savings analysis using client data collected by bswift over the course of one year. Actual savings dependent on specific client factors. 
Learn more about bswift's Tracey Eisman and Benefit Technology Resources' Kate Taylor on LinkedIn!