News — Sep 18, 2019
Join bswift at HR Tech on Friday, October 4th!
by bswift, Insights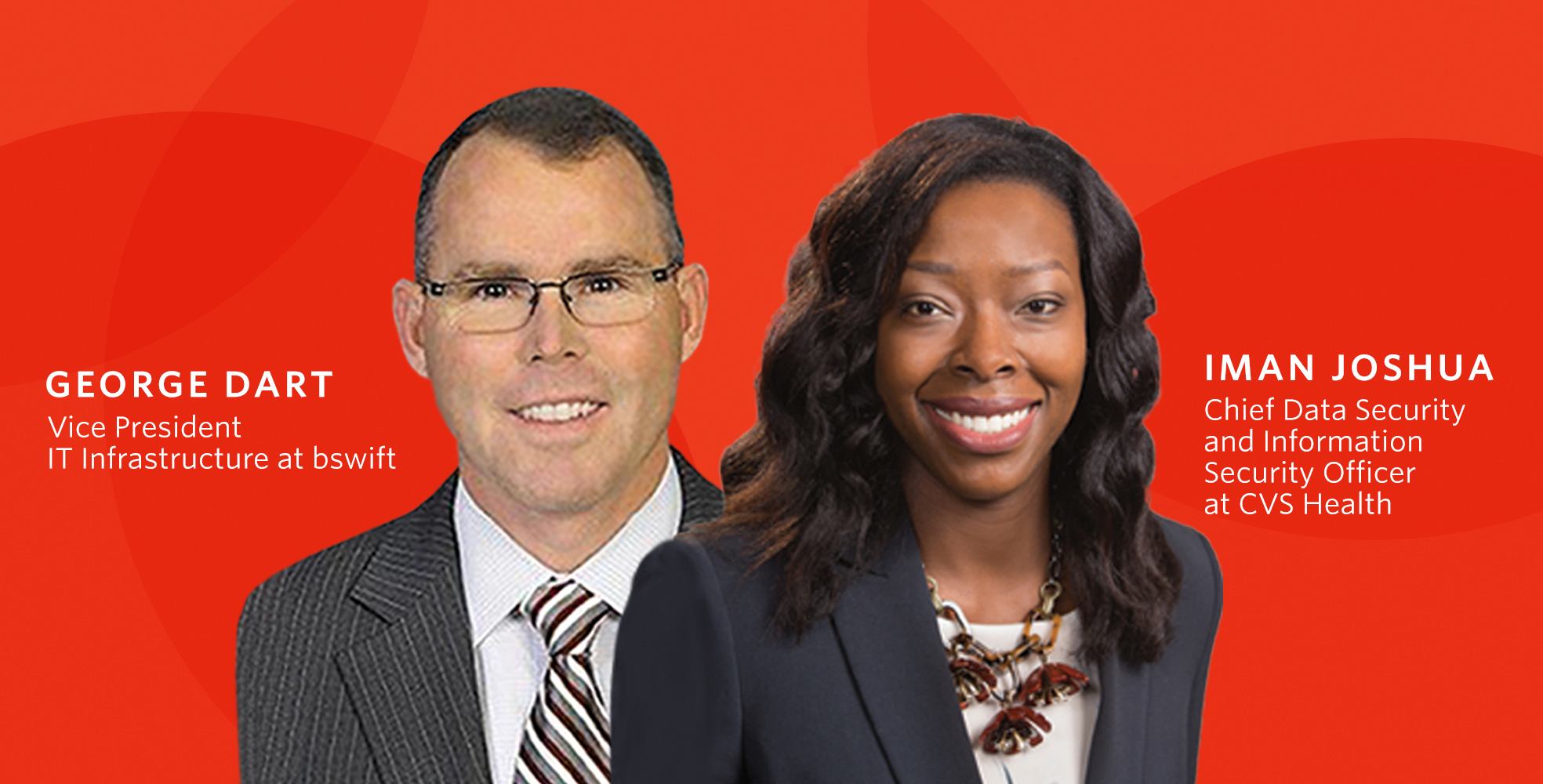 Understanding Evolving Cybersecurity Risks and How Your HR Technology Stacks Up
Join us at the HR Technology Conference to hear from bswift and CVS Health cybersecurity experts!
We've all seen the impact of major security breaches in the news. Consumers are becoming increasingly aware of the potential of a company they trust being unable to protect their personal information. At the end of the day, your employees are counting on you to keep their personal data safe. So how can you ensure that your organization, HR technology and vendor partners are prepared to protect against existing threats, as well as those we don't even know about yet? Industry-leading information security and technology experts from bswift and Aetna will detail the risks and trends in data and information security and share what forward-thinking companies are doing to protect data now and to prepare for future threats.
Join George Dart, Chief Architecture and Security Officer at bswift, and Iman Joshua, CISO and Chief Data Protection Officer at CVS Health, to discuss innovations that are enhancing security while simultaneously simplifying the customer experience. You'll also hear firsthand experiences and tips to help you thoroughly evaluate and assess HR technology and vendor partner security practices to provide peace of mind that your data is always secure.
---
SESSION DETAILS
When: Friday, October 4th, 2019 from 9:30 -10:30a
Session Title: Understanding Evolving Cybersecurity Risks and How Your HR Technology Stacks Up
Session Number: TS5
Room: Murano 3202
Track: Technical Success
---
Learn more on the HR Technology Conference website.
See you there!