Webinars — Mar 16, 2021
The ultimate accelerant: What 2020 did to your benefits delivery strategy
by bswift, Insights

March 30, 2021  –  2p ET / 11a PT  –  Duration: 60 min
2020 was a year for the books, and one of the biggest headlines was how technology played a crucial role in connecting us personally and professionally. For employers, this increased reliance on technology exposed gaps in benefits technology strategies and created new opportunities for the development and advancement of cutting-edge tools, personalized employee experiences, and meaningful healthcare outcomes.
The last 18 months accelerated trends already in motion: employees are more reliant on technology and their expectations around interacting with benefits are more consumeristic.  Plus, with remote work expected to remain at an all-time high post-COVID, employers should understand these changes aren't a phase, but a permanent shift in how we work, interact and access benefits and healthcare.
Listen as bswift shares:
How employee expectations have shifted around benefits delivery
How employers can create individualized omnichannel experiences for a workforce that depends on continuous access to benefits and healthcare
What the future of benefits may look like in a world becoming more reliant on digital tools, and
What to expect of upcoming transparency and interoperability laws
Hear from bswift technology experts: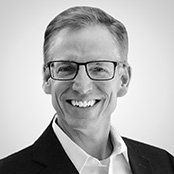 Ed Rumzis
bswift Chief Technology Officer
Ed Rumzis brings more than 30 years of Benefits Administration technology leadership to bswift. In his role as Chief Technology Officer, Ed is responsible for the strategy and delivery of bswift's products and technology. Ed has served as technology executive at many of the largest outsourcing companies and his focus and passion is applying innovative technology to meet and exceed the needs of his customers at scale. Ed is a native of Chicago and has a BS in Computer Science from DeVry University.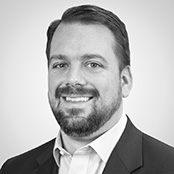 Justin Burns
Senior Vice President, Product Management
Justin brings client-centric leadership to bswift's product development initiatives, managing product delivery and providing strategic direction to bswift's technology roadmap. Previously, he led bswift's Direct Client Services team. Justin has over 15 years of experience in client management, operations, and technology in the benefits administration industry. Justin earned his BA from Augustana College with a major in Business Administration and minors in Computer Science and Physics.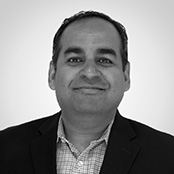 Shekhar Khera
Senior Vice President, Digital Technology and Integrations
Shekhar Khera is a senior benefits administration industry professional with 15+ years of experience in Large Market Implementations. Shekhar has 10+ years working through various aspects of implementations, data conversions, payroll, vendor files, fulfillment with expertise on Health and Welfare benefits domain. He has been with bswift for over five years leading the data conversion, payroll and EDI teams with expertise around organization, project management, consulting and technology especially as it relates to data integrations.
---
ADDITIONAL RESOURCES

2021 HR and Benefits Trends – How You Can Get Ahead of the Curve
Here are a few trends we recommend employers and HR professionals consider when developing their benefits strategy to enhance the employee experience this year.
---
What's Trending? 7 HR and Benefits Trends to Watch in 2021
Operating virtually has become increasingly prevalent, and there are several trends that have been accelerated by the COVID-19 pandemic which we expect to continue to reshape the HR, benefits and consumer experience spaces this year.
A Quick Guide to Navigating Benefits & Enrollment in Changing Times
With the employee experience evolving day-by-day due to the ongoing pandemic, benefits and enrollment in this new environment is a top concern for both employers and employees alike.
---

The Future of Benefits Administration is Now
With more employees working from home and increasingly concerned about how the COVID-19 pandemic is going to affect their lives and livelihoods, offering an easy, engaging virtual toolset for benefit plans has never been more important. Business owners understand that their employees' health and wellness have a direct impact on the bottom line. That's why increasingly rich benefit packages have become the frontline in the stiff competition to recruit and retain qualified workers.