Articles — Jun 20, 2018
Susan Salgado: Experience is the competitive advantage
by Zoya Siddiqui, Senior Content Strategist at bswift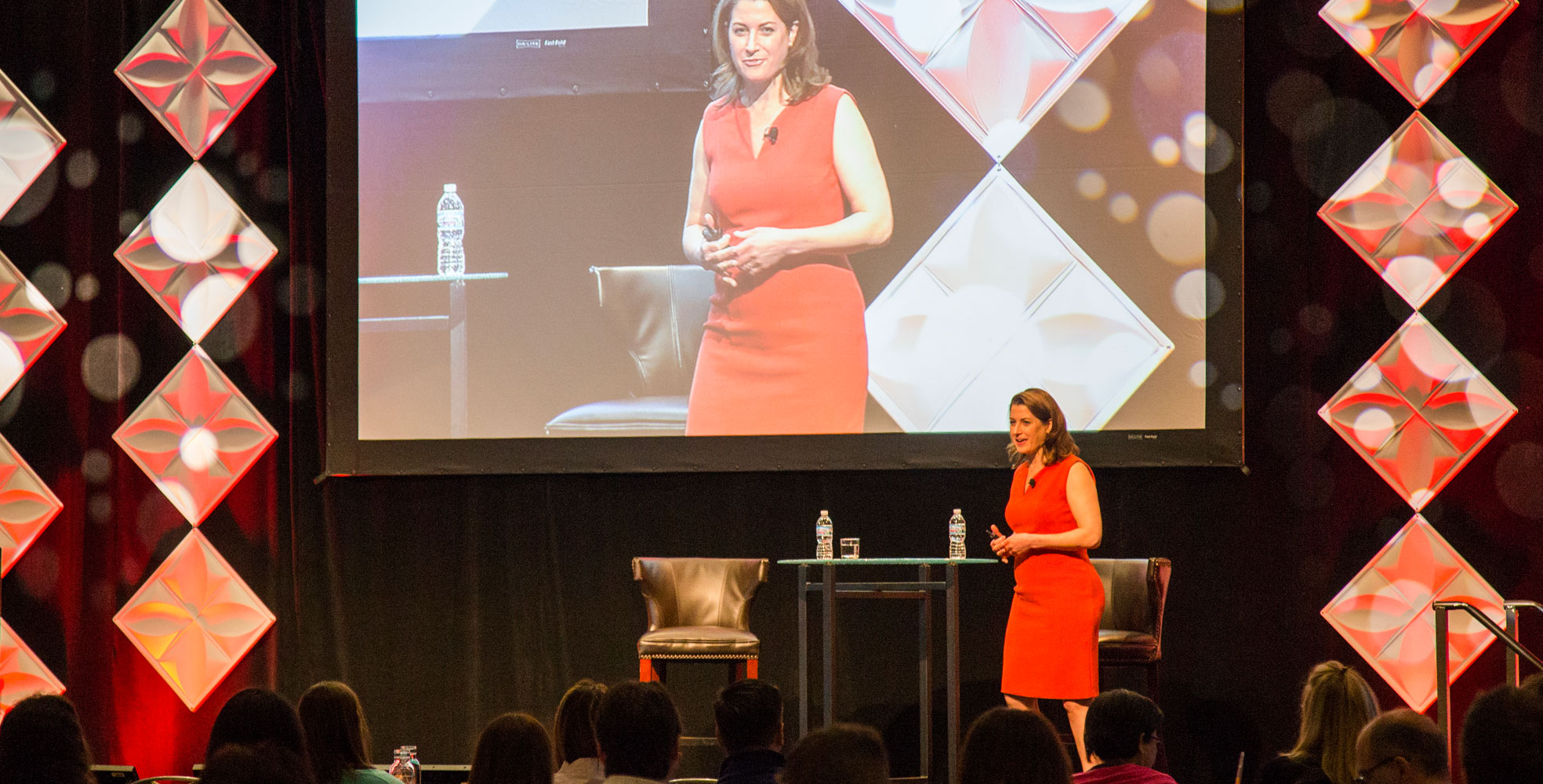 Founder of Hospitality Quotient discusses the role of workplace environment in employees' success and its link to customer experience.
"9 out of 10 people will change where they do business based on a bad customer experience," explained Susan Salgado, a consultant and speaker, at bswift's Idea Exchange. Idea Exchange is a multi-day event filled with keynotes and discussions around benefits administration and healthcare.
Salgado is a consultant and speaker whose expertise resides at the intersection of organization culture, leadership and guest experience. Previously, she co-founded Hospitality Quotient along with Danny Meyer, New York City restaurateur and CEO of Union Square Hospitality Group.
"You can have the best products, but if the people delivering those products aren't passionate about what they do, it comes across."
Your workplace environment plays a significant role in your customers' experiences.
Why?
Salgado explained that when there's a disconnect between who a company says they are, and how people actually act, employees can become negative and disengaged from their work. This bad attitude can spread throughout the organization, and eventually, infiltrate the employee-customer interaction.
"If we don't provide people with the right soil and nutrients, they will fail," Salgado explained.
To combat this, employers should create a set of shared values to help employees recognize and embrace all the positive attributes they bring to the table. Only then can employees actually provide an optimal experience to customers.
"Workplace climate is always a direct descendant of the leadership."
To help employers develop a positive workplace environment, Salgado shared advice based on her own experience as well as her time working with Danny Meyer. "He creates work environments where people will thrive," she said.
"Hire hard, manage easy. Hire easy, manage hard."
Hiring the right people does take effort, but at the end of the day, it goes a long way. According to Salgado, employers should look for emotional intelligence in potential candidates.
"You can learn technical skills, but it's very hard to learn emotional skills. If people have the seed they can grow it, but if they don't care how they affect people, there is very little you can do to change who they are," Salgado explained.
"Create systems and structures that benefit everyone."
"Organizations really struggle with how to make their systems and structure work," Salgado explained. She provided a simple example of servers placing napkins down on the tables they're working to indicate to other servers that the table has been taken care of.
Though this seems like a minor action on the face of it, it's critical to have processes like these in place to make it easier for everyone to do their jobs (and to do them well!)
"Your culture is only as good as your accountability."
Salgado explained that the success of a workplace culture depends heavily on the actions and attitudes of the leadership. "You need all of your managers to buy into the norms and systems of the organization," she said.
When leadership is in alignment, getting the rest of your workforce onboard becomes easier.
(And remember: no one is perfect. When things don't go as planned, Salgado explains that leaders must own their actions and have the humility to change their rules when necessary.)
"We need people who can think and feel to deliver a great experience."
"Word of mouth is what drives sales," explained Salgado, highlighting the importance of every single interaction with a customer. "Experience is the competitive advantage, because experience is the way you feel."
Seeing the gravity that the customer experience holds, creating and maintaining a positive workplace environment to help your workforce thrive is essential.