Articles — Jan 5, 2017
New broker rules might help employers
by Don Garlitz, Senior Vice President of Strategic Partnerships at bswift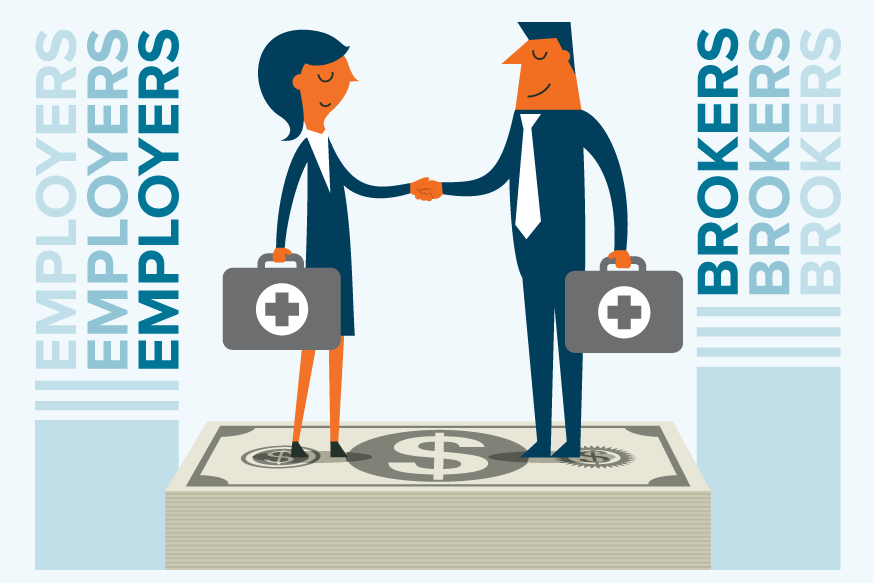 In recent years, many employers sought to control costs by turning to companies that promote individual medical plans to certain employees, like…
Those eligible for COBRA
Part-time workers not eligible for the employer's group plan
Many bswift clients, for example, benefit from our partnership with GetInsured. This web broker enrolls COBRA-eligible employees in federally subsidized individual plans instead of COBRA. That saves employers about $2,600 per employee, according to GetInsured.
Currently the market is fractured…
The ability to offer individual coverage as an alternative to group plans has waned recently. Web brokers have pulled many individual plans from their shelves. Why? Because insurers cut brokers' commissions during the year to discourage enrollment by sicker populations. Mid-year enrollees tend to be a worse risk pool than people who sign up for health plans during annual enrollment.
Economically, web brokers simply can't afford to enroll people in plans that don't pay commissions. So the value for a large employer in promoting alternatives to COBRA has been impacted, more in some states than others.
…but the future is bright
Now, new regulations bar insurers from discouraging sicker people from enrolling through the practice of altering broker commissions for mid-year enrollments.
"Federal rules prohibit marketing practices that have the effect of discouraging the enrollment of individuals with significant health needs in health insurance coverage, both inside and outside of the Marketplaces. [Insurers] commonly use agents and brokers as an important part of their marketing and sales distribution channels… [and] …compensation to agents and brokers influences the enrollment and retention of consumers. Therefore, a commission arrangement… that is structured to discourage agents and brokers from marketing to and enrolling consumers with significant health needs constitutes a discriminatory marketing practice prohibited under [the law]."
Timing is everything
The impact won't be immediate. The Centers for Medicare & Medicaid Services governs this area. They recognize that many insurers did not price for all-year commissions in their 2017 product filings. So, the new regulations let insurers off the hook until their next filings are due. This means many individual plans won't be required to make broker commissions for annual enrollment and mid-year sign-ups equal until 2018.
Eventually the new rules should restore many of the benefits that large employer want to capture by offering COBRA alternatives. At least for as long as the individual market remains relatively functional.