Articles — Nov 21, 2019
It's more than customer service – it's about the customer experience
by Fiona Mulligan, Executive Vice President, Customer Experience Strategy & Delivery at bswift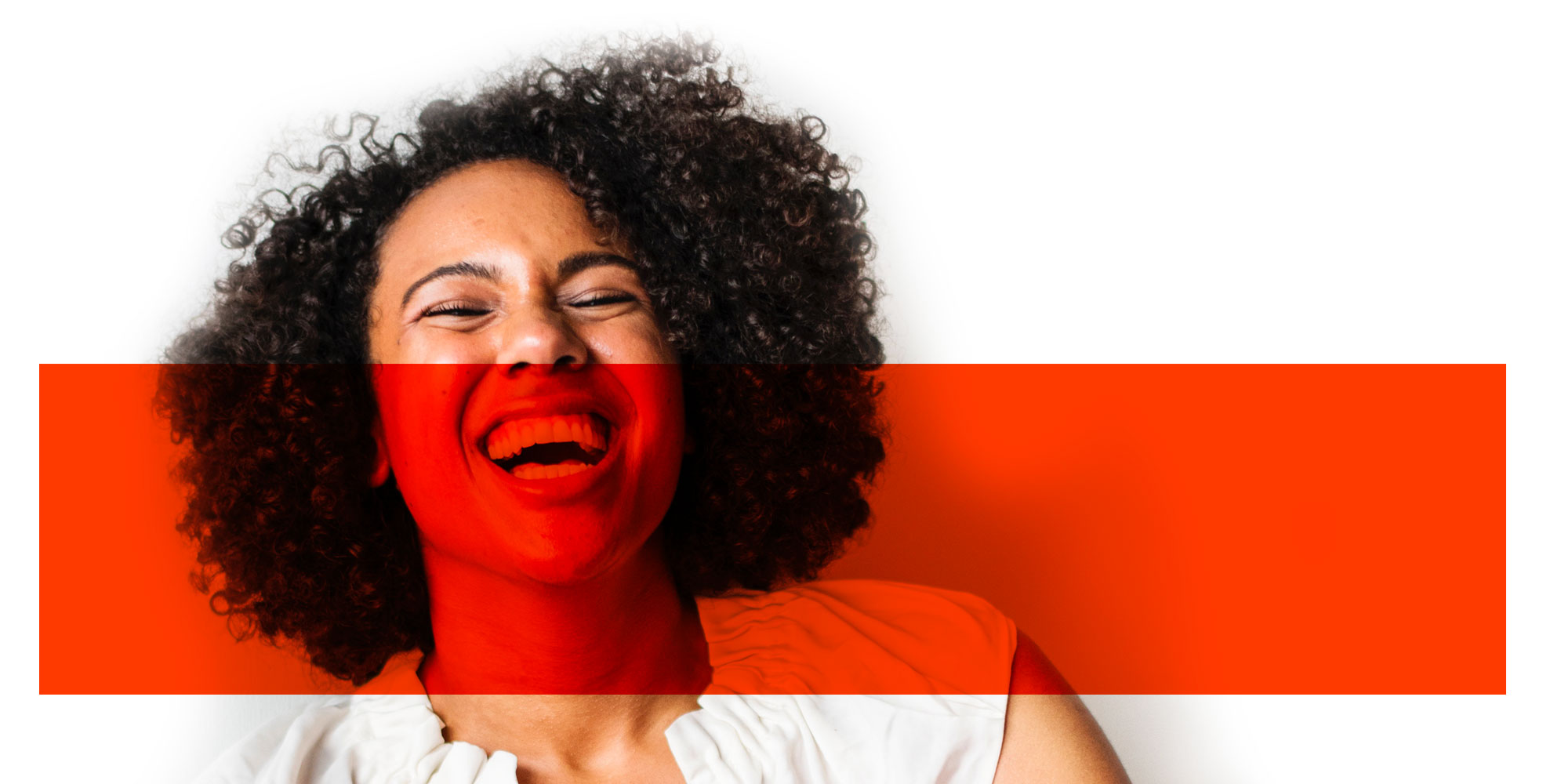 Remember the last time you had an outstanding customer experience? Me too. When you have a positive experience, it sticks with you. And, when you have one that's not so hot, you're likely to remember it, too.
---
73% of consumers say a good experience is key in influencing their brand loyalties.*
77% say inefficient customer experiences detract from their quality of life.**
---
bswift is a tech company – but the truth is, that's only half of what we provide our customers. The other half, equally important, is how we're helping our customers utilize and get the most out of our product. A service-oriented organization and culture is not only focused on "customer service"; rather, it's essential to consider the overall "experience".
That's why at bswift, our goal in every service interaction is to provide employees with the confidence they need to not just understand their benefits but also how to use them to achieve their personal ambitions. Creating a positive experience for employees and delivering personalized, relevant information is at the core of our efforts. As a result, we're constantly working to enhance and improve what we do in order to better connect members to their health care and benefits.
So, what exactly goes in to crafting the optimal customer experience?
Here's a little insight into how we do it at bswift.
Creating a seamless omnichannel experience
Everyone has different communication styles and learning preferences – and we want each employee to feel like they're "in their element" while they're learning about their benefits and enrollment options. At bswift, we provide employees with an omnichannel service experience: they can seek assistance via our self-service portal, online chat, email or by calling our Service Center directly.
Not only is it important for employees to have access to a variety of service options, but their experience should remain consistent across all these different channels. Meaning that if an employee seeks assistance via online chat and later calls our Service Center, our goal is for them to feel as if their phone conversation is simply a continuation of their online interaction.
---
"Service is like walking hand-in-hand with someone and ensuring they reach their destination safely, without incident."
– Candace Clark, Customer Service Representative
at bswift's High Point Service Center
Ensuring that employees feel right at home
Creating a consistent experience is also important in a larger sense: it should also be consistently familiar and personalized to their needs so that employees feel as if they're interacting with an extension of their company's benefits staff. The goal for any service delivery team should be to craft an experience closely aligned with what their clients are already comfortable with. Last year, Epsilon reported that 80% of customers are more likely to do business with a company if it offers personalized experiences. Considering this, going the extra mile to add that personal touch to each service interaction really is worth the return.
To do this at bswift, we think of the customer experience journey even before our team interacts with our customers. One way we do this is through our state-of-the-art workforce management systems and processes. This enables us to work very closely with our customers to understand the demographics and historical call arrival of their employee base. Leveraging forecasting and scheduling software, we predict calls both in volume and timing and align the right service representative with the right place and time in order to optimize the customer experience.
Additionally, crafting the optimal customer experience also begins with how we recruit, who we recruit, how we train and finally, how we create a supportive performance management wrapper around each of our teams. This final piece ensures they have all the tools, technology, management support and development they need to provide the best possible service to every customer they interact with, regardless of the channel.
Finally, we take the time to carefully understand each customer's corporate culture and incorporate its elements into the service team's training and ongoing learning. This way, the service our teams deliver is grounded in our customers' values, providing employees with a personalized and consistent benefits and enrollment experience from start to finish.
---
"When employees interact with me, I want them to feel like they're speaking to a friend."
– Samantha Blackman, Health Concierge
at bswift's Chicago Service Center
Backed by processes and tools that guarantee efficiency
Efficiency is key to service center operations. According to McKinsey & Company, companies that utilize tools like a customer journey map, for example, reduce their cost of service by 15 to 20 percent. Employing the right tools and technology to ease and simplify the employee journey is beneficial for both the customer as well as your company.
A service team should be enabled by tools and processes that equip them with the knowledge they need to deliver an optimal experience for employees. Having an effective content management process and system in place at bswift helps ensure that our service team always has the most up-to-date information to offer employees. From resolving simple inquires related to login assistance, to complex services like COBRA, our staff has exactly what they need at their fingertips to jump right in. At bswift, setting our own employees up for success is just as important as the experience they provide to our customers. These two variables are critical to real customer satisfaction outcomes.
In addition, it's also important to always keep an eye on the bigger picture. Having clear communication processes in place between both service and client teams also guarantees constant alignment between the two and a streamlined experience for customers and their employees.
---
"In each customer service interaction, I strive to autograph the service I render with excellence."
– Esther Brundidge, Health Concierge
at bswift's Chicago Service Center
An ongoing cycle of improvement
Service delivery doesn't simply end once an employee's inquiry has been resolved. It's essential to not only review each interaction for accuracy, but to also take the employee's feedback into account and determine whether it was a positive and efficient experience for both the employee and service team member alike. By doing this, we know exactly where to intervene in our process to improve it and create a smoother, obstacle-free experience for both sides. As Microsoft reports, 77% of consumers view brands more favorably if they actually seek out and apply customer feedback.
At bswift, each team member is trained on all aspects of their customers' health and benefits administration needs and understands exactly how to leverage the tools available to them to successfully perform their role. However, training can never be a "one-and-done" experience, as customers' goals and needs may evolve, and health plans and benefits will change. To account for this, our service team is constantly learning through both formal training sessions and informal reinforcement in order to stay ahead of the curve. We apply direct customer survey feedback and our own internal quality management protocols to drive a continuous improvement mindset across all we do.
---
"The most important qualities to have in this position are the ability listen to employees' concerns, and to show compassion."
– Shi Coble, Health Concierge
at bswift's High Point Service Center
Delivering a positive experience
Remember: customers tell an average of nine people about a positive experience, but they tell 16 people about a negative experience.
At the end of each service interaction, does the employee feel heard and understood? Do they feel more knowledgeable about their benefits? Are they confident about their decisions? At bswift, when the answer to all these questions is "yes", that's when we know that both our service team and the employee have achieved their respective goals and had a positive overall experience.
---
"Knowledge, patience, flexibility. Combining these qualities results in an optimal customer experience." 
– Yvonne Butler, Team Lead
at bswift's Chicago Service Center

Learn more about Fiona Mulligan on LinkedIn and follow bswift on social media for more Insights.

* https://www.pwc.com/future-of-cx
** https://www.prnewswire.com/news-releases/seventy-seven-percent-of-consumers-feel-inefficient-customer-service-experiences-detract-from-their-quality-of-life-300626778.html