Whitepapers — Mar 9, 2017
A Forrester Study: The Total Economic Impact™ of the bswift Benefits Administration Platform
by bswift, Insights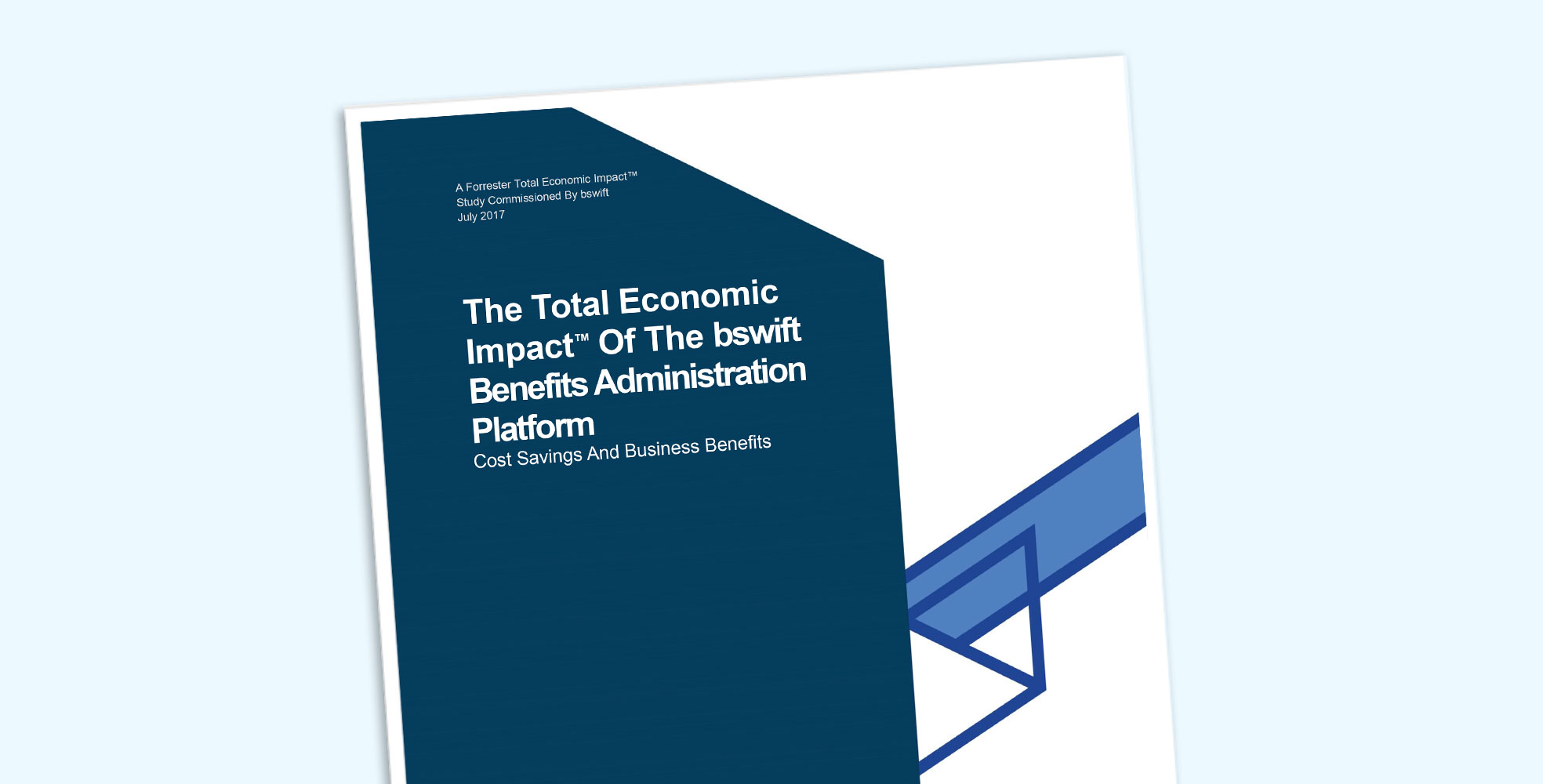 bswift commissioned Forrester Consulting to examine the potential return on investment enterprises may realize by deploying the bswift platform.
---
Animated Summary
An animated summary of the findings for sales-oriented conversations with prospects.
---
Key Findings Infographic
The following risk-adjusted quantified benefits are representative of those experienced by the
small group mid-market and mid-size companies interviewed.

---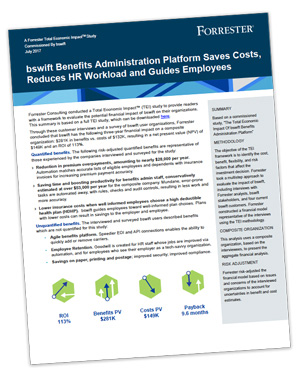 SPOTLIGHT SUMMARY
bswift Saves Costs, Reduces HR Workload and Guides Employees
Download the five-page summary that highlights the most impactful figures and statements from the case study along with a high-level explanation of the benefit categories, cost categories, and interview highlights.