Articles — Jul 16, 2019
Idea Exchange 2019: Industry Roundtable Highlights
by Charlotte Stacey, Vice President of Client Services at bswift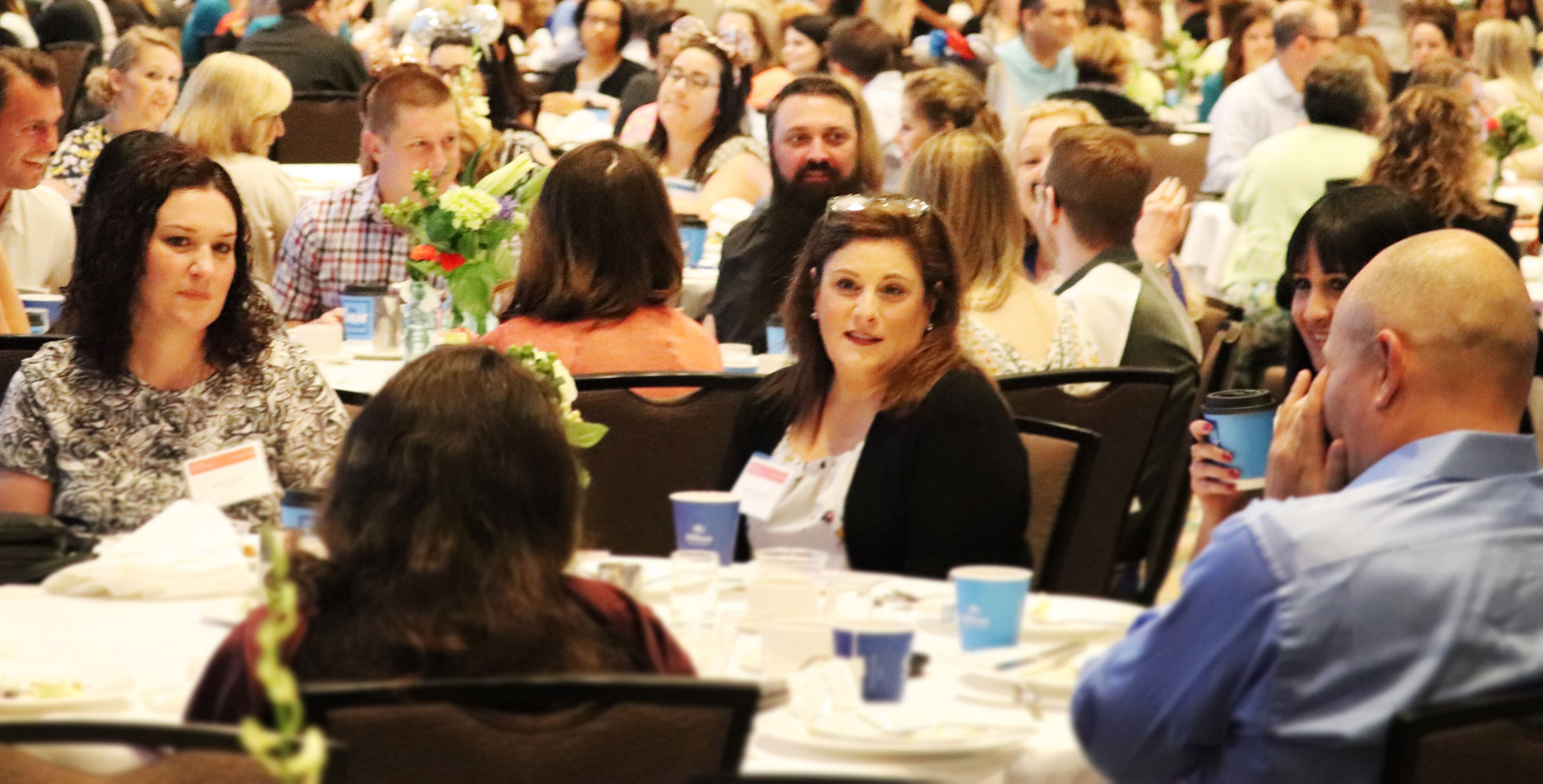 Last month, bswift held its annual Idea Exchange conference at Walt Disney World® Resort in Orlando, Florida! Every year, we invite bswift clients and partners to join us for exciting keynotes, panel discussions, and breakout sessions tailored to their unique interests and needs.
This year, one of our three breakout session tracks was specifically dedicated to client networking. To better promote interaction amongst our similar clients, one of the sessions within this track was an industry roundtable focused on technology and hospital organizations (day one) and manufacturing, retail and service organizations (day two). What a great way to get client contacts in similar businesses together to share stories, challenges and pain points within common industries, and most importantly, create connections.
Employee Engagement
One of the biggest discussion points during the industry roundtable session amongst clients, regardless of industry, was employee engagement. How do companies get employees interested in their benefits, to care about what's available to them and engage with the process? Of course, companies employ a variety of tactics to motivate employees (i.e. Specials, ease of access to carriers via single sign-on and employee webinars). What most clients agreed on is that engaging brand new employees with benefits helps make them feel comfortable sooner and starts them off on the right foot which helps build their enthusiasm with the company over time. Also a common consideration is that employee engagement is a shared and owned success, shared by both the company but also their employees. Employee engagement also plays a large part in talent retention, which was another topic several clients across different industries grapple with every day.

Dual-year Enrollment
Another hot topic across all industries was dual-year enrollment. Enrollments that cross plan years continue to be a pain point for both employees and employers alike. The shared agreement amongst clients is that the concept is simply difficult for staff to understand. Clients shared experiences and ideas which will be adopted by others during their next annual enrollment timeframe. From a bswift perspective, we understand that our work on the dual-year process and transitional enrollments is constantly evolving and continues to be a large focus of our product roadmap.
Affordable Care Act (ACA)
Lastly, the Affordable Care Act (ACA) is a theme that continues to be on everyone's mind. Employers want to know if new regulations eliminate the need to track and report on employee hours and eligibility, as well as how changes to the ACA impact their employees and their responsibility as employers. Does their strategy need to change with the removal of the employee mandate? Some other trends discussed included communications which would be compelling across all generations of employees, tactics to engage with new employees, cafeteria plans and how those work for particular clients, company wellness strategies and approaches to 401k/retirement plan integration into benefits packages, to name just a few.
Looking ahead!
Ultimately, The Industry Roundtable sessions were a beneficial experience. Clients appreciated the opportunity to meet others in their industry, share stories and gain knowledge. Given this exciting and positive feedback, we look forward to hosting more roundtable sessions at our future Idea Exchange conferences.
See more takeaways from Idea Exchange 2019 by searching #bswiftIX on social media!