Articles — Oct 10, 2018
Association Health Plans: A New Twist on Private Exchanges
by Don Garlitz, Senior Vice President of Strategic Partnerships at bswift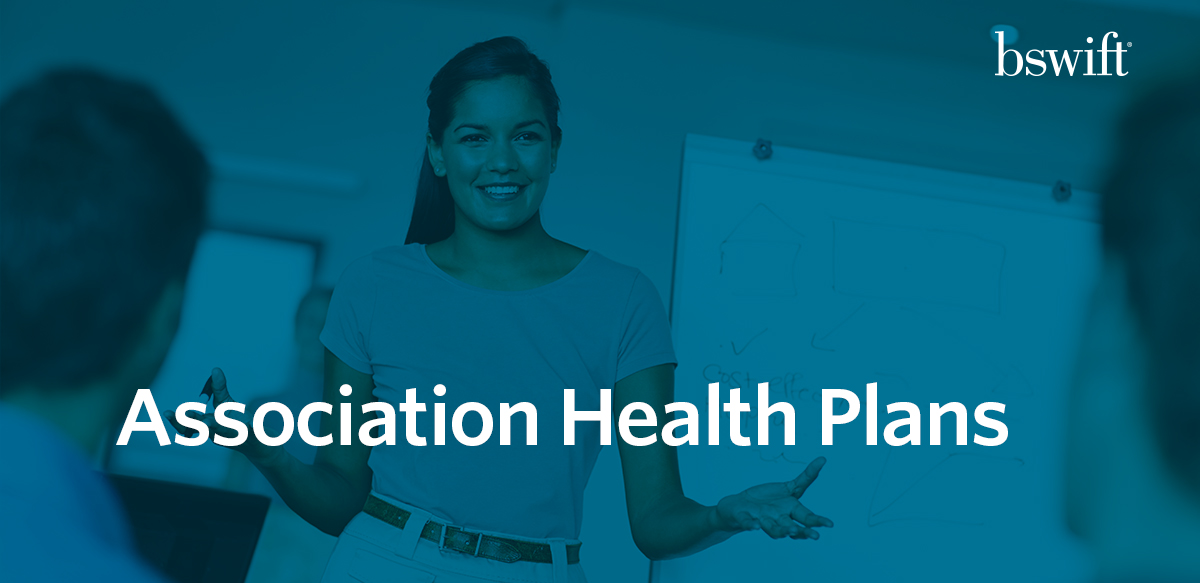 We've been approached by clients recently asking about administration of association health plans (AHPs). Under new rules issued by the Trump Administration, it is now easier for a group of employers to act as a single sponsor of large group health coverage, and self-employed individuals without employees (such as Uber or Lyft drivers) can qualify for the first time. The basics are explained in a brief summary online.
Because it's now easier for a group of smaller employers to band together to form a single sponsor of a health plan, it allows the participants to reach a scale of buying power they could not achieve separately. Plus, the plan can be set up to get around the requirement to offer 'essential health benefits', which are required for small group plans that are subject to related Affordable Care Act provisions. While this may skinny down coverage, it may also result in significantly lower premiums. And at the end of the day, the coverage may not be all that different from other small group plans which have been exempted from some ACA rules as grandfathered or grandmothered plans.
AHPs have been around for decades, regulated as multiple employer welfare arrangements, or MEWAs. AHPs will still be MEWAs under the new rules, but AHPs may be subject to a simpler regulatory scheme if set up correctly, especially with respect to often complex and overlapping state rules. Basically, the association can offer a set of plans to its members, and permit individual consumers to select the plan of choice, which is the basic concept behind private exchanges. And with the assistance of technology like bswift's proprietary Ask Emma decision support tool, this approach can make a lot of sense for employers and brokers looking for a better way to engage employees.
The new rules apply to plans on the following schedule:
Fully insured AHPs on September 1, 2018.
Self-funded AHPs on January 1, 2019 for existing plans that were compliant with the old rules, but have chosen to expand its offering according to the new rules.
Self-funded AHPs on April 1, 2019 for new AHPs.
It's important to keep in mind that there are currently six states (CA, OR, NY, MA, CT, PA) that have indicated they will not be following these new rules. If you're considering association health plans as part of your benefits strategy, be sure to work with a professional who can help you navigate potential legal complexities.
bswift has extensive experience with administering private exchanges and association plans. We've developed the right type of system for making AHPs simple to administer for sponsors, and easy to understand for consumers. Connect with us here to learn more.