Articles — Sep 26, 2018
5 Tips for a Successful and Low-stress Open Enrollment
by Zoya Siddiqui, Senior Content Strategist at bswift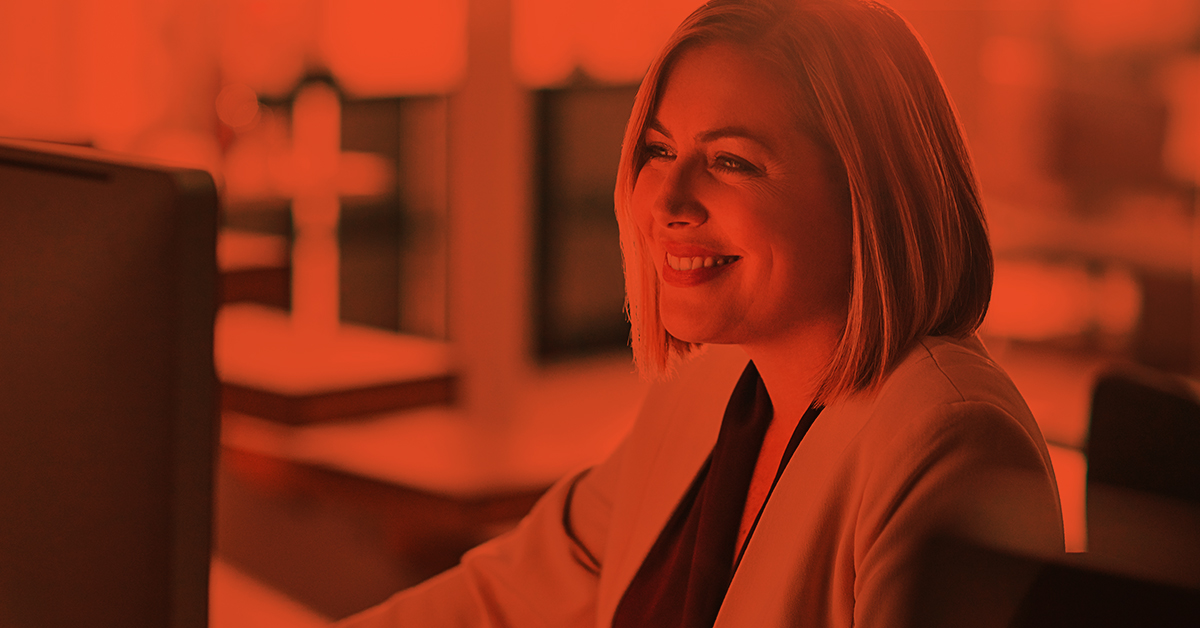 Autumn has arrived, pumpkin spice is in the air, football season has kicked off, and…open enrollment is almost here! We know this is the busiest season of your year, so we want to help you make it successful, low-stress and even a little fun.
Whether you're about to kick off open enrollment or have a month to go, here are a few last-minute tips to help make this year's enrollment season your best yet:
1. Take a serious look back: what went right (and wrong) last year?
Thoughtfully reflect on your company's previous open enrollment (or ask a co-worker to fill you in). Consider the following:
What went really well? If you're running short on time for refining your open enrollment strategy for this year, no need to make any changes here. These are the things you can count on and should definitely replicate this year.
What were the main stressors for you or your team last year? Staying organized? Time management? Miscommunications? Identify the top struggles from last year, and sit down with your team to develop 2-3 actionable solutions to help minimize or eliminate the issue altogether.
What were the main pain points for employees? Jog your memory: what were the questions you received from employees most frequently last year? Were they about a certain benefit or plan, or about the enrollment process itself? Pre-empt any confusion this year by clearly addressing these items prior to the start of open enrollment.
2. Connect with your vendors and partners.
Of course, if your organization enrolls on an online platform, this is the first place to start! At bswift's annual client conference this past spring, clients explained how they leverage bswift's reporting capabilities and various service options to boost their efficiency and get more time back to focus on additional projects and strategizing.
Just share your goals for open enrollment with your benefits administration team – they're guaranteed to have some helpful suggestions for which of their features and services can help you be even more efficient this year!
Plus, don't forget about your other vendors and partner. Even if they don't specialize in the employee benefits space, they may offer some services you can creatively leverage during open enrollment. For example, if have a partner or vendor in the wellness space, find out if you can offer some of their services onsite for your employees during open enrollment.
"Wellness can be a fun (and inexpensive) way to help capture employees' attention," explained Jill Emerson, Director, Client Services at bswift. "Have wellness activities or challenges during open enrollment to encourage employees to get moving and focus on their overall health as they review their benefit offerings."
3. Vary your communications and keep it simple.
According to Aflac's 2017 WorkForces Report, 67 percent of employees described shopping for benefits as complicated, long or stressful. What's more is that 74 percent said there are at least some things that they don't understand about their benefit and plan policies.
"While we may focus on employee benefits year-round, it's important to realize that many employees have little to no exposure to benefit offerings outside of open enrollment," Emerson explained. "It's important to have clear and concise communications to highlight benefit offerings and to easily distinguish the differences between plans."
Here are a few tips to help you develop effective communications:
Change it up: "It's important to communicate information to employees via multiple channels," explained Julia Friedman, Senior Account Manager at bswift. "Don't just rely on e-mail. Distribute benefits and plan information by mail, your company's intranet and even posters in common areas around the office."
Use scenarios: When an employee inquires about a benefit or plan, try to explain it in the form of a short scenario or two. This will help them understand it at a much more personal level (also likely reducing the number of follow-up questions you and your team will have to address). Win-win!
Track your progress: When distributing benefits communications via email or e-newsletter, use data analytics to monitor who has actually opened, read and engaged with your communications. For example, do you notice that one generation of employees is engaging less with your communications compared to others? Tailor your follow-up efforts accordingly, based on your findings.
4. It's okay to have a little fun!
When you think of "fun" activities, enrolling in benefits probably isn't the first thing to come to mind, right? Well, we're asking you to reconsider. Many employees dread signing up for their benefits each year, so it's time to break this cycle by getting even more innovative this year:
Incorporate incentives: Promote enrollment with incentives by rewarding those who enroll early. You can even encourage some friendly competition by dividing employees into teams. This can help reduce the number of last-minute enrollees (and stress) during the final days of open enrollment.
Get creative: You'll be sending a lot of enrollment communications over the next few weeks. Instead of just sending a list of information, incorporate themes, quizzes and contests into your communications, too. Employees may be more likely to engage with your content, potentially leading to a higher enrollment rate.
Family fun: Remember, benefits don't only affect your employees. For those with families, the choices they make affect their spouses and children, too. If time and resources permit, consider holding a casual, benefits information session after hours with light refreshments for employees and their families. This provides employees and their spouses the opportunity to discuss their benefits while enjoying an evening of mingling.
5. Set aside some "me time".
"Make time for yourself during open enrollment and encourage your co-workers and employees to do the same," said Friedman. "This will help you interact better with others and accomplish more in your day. Just take ten minutes to go for a refreshing walk outside on your lunch break or treat yourself to a special dinner one night after work."
After all, it's the little things that go a long way! We love sending our clients "Open Enrollment Survival Kits" each year with some fun items to make this time a little easier. Consider creating your own version of "survival kits" with your department before open enrollment rolls around.
Like these tips?
Share your favorites with your network on LinkedIn.